Photo credit: Michael Becker/FOX.
"The Masked Dancer" should have been an idea generated by producers of the successful FOX series, "The Masked Singer," but it was a daytime TV talk show host who started the spin-off idea. Ellen DeGeneres, who is known for her inspired game segments on her Emmy Award-winning show, was the one who came up with the ingenius offshoot. She regularly joked that they would continue to do their spoof of "The Masked Singer" until "a lawyer from FOX shows up and tells us to stop."
That day never happened because the network loved the idea so much, they approached DeGeneres with the opportunity to executive produce the spin-off show. The nine-week limited series has assembled a stacked panel of judges — Ken Jeong, Paula Abdul, Brian Austin Green and Ashley Tisdale — to guess the dancers behind the masks, as well as host Craig Robinson. The premise is similar to "The Masked Singer" as the celebrities perform, it's up to the judges to listen to the clues and guess who is behind the mask.
The series will have a twist on the rules because watching a contestant dance doesn't give the judges a lot to work with. Executive producer Craig Plestis explains how they "added a special clue" on "The Masked Dancer" because the show would otherwise be impossible to guess.
"It's called 'Word Up' where you actually could hear their real voices speak," he explained at the FOX Entertainment Winter Press Tour. "[On 'The Masked Singer], we've never heard their voices underneath the mask before. You've heard them sing. So that's a big clue on 'The Masked Dancer,' in terms of the identity of some people – and the panel picked up on that."
Photo credit: Michael Becker/FOX.
Even with this added element, the judges admitted it was hard to guess who was behind the masks — dancing just makes it a more challenging show. Green said, "This show is harder. I think, the clue packages, there's a lot more information in them. There's a different way of viewing this show than 'Singer' and sort of a different focus for people to put on what it is they are watching."
Viewers will also see some changes to the elaborate costumes created by Marina Toybina because they needed more freedom to dance and better lines of sight in the masks. Executive producer James Breen believes that the costumes have "a greater range of movement" and "are lighter" than "The Masked Singer" costumes. Abdul jumped in with the fact that the heads had to be "so secure because spotting is everything for dancers, especially when they are turning."
When it comes to casting contestants, the show took a similar approach to "Dancing With the Stars" — the contestants often have a hidden talent for dance. Plestis shared that they wanted celebrities who were "fans of 'The Masked' brand" and had dance in their back pocket as a "secret hobby." But Abdul said that dance training wasn't necessarily a reason to cast someone, though. She found that "the people who didn't have any dance training were the most entertaining." At the end of the day, she thinks it's about the contestants being "celebrated on that stage and having fun."
Green, who is a veteran of "The Masked Singer" as the giraffe, thinks that he would have enjoyed doing "The Masked Dancer" more because of the "complete anonymity" dancing offers. "I'm not super confident in myself as a singer that way, and so if I could have done a show like 'Dancer' where I could have been much more anonymous and been in a costume and doing that, I would have," he shared with the press.
Viewers should also expect fresh faces on "The Masked Dancer" — it won't be all of the same people we have seen on "The Masked Singer" in prior seasons. Abdul told the media to expect some well-known singers who wouldn't dare to be on "The Masked Singer" because their voices are "so identifiable." "The Masked Dancer" gives them "another chance" to perform without using their vocal skills.
That leads to the big question about ringers. It's an ongoing controversy on "Dancing With the Stars," when they bring on celebrities who have had professional-level experience — and it happened most recently on "The Masked Singer" when Gladys Knight appeared on the show. Plestis is remaining mum on the topic saying, "We can't give anything away. That's a loaded question. You can watch the show, and you are going to find out." So that pretty much answers that — expect a few ringers to be thrown in the mix.
Photo credit: Michael Becker/FOX.
There's also a ringer on the judging panel and it's Abdul. She's the queen of reality competition shows after doing "American Idol" and "So You Think You Can Dance." Producers brought her in to do a chemistry test with the other judges to see if she would be a good fit. She smoked them all in the mock competition.
"She watched this one clue package of a contestant, and I can't tell you who it is," said Plestis. "She immediately pinpointed, going, 'Okay. I know that voice. They are walking in a pigeon toe. I know who that is. It's X.' "
It only took Abdul "five seconds" to figure it out. "How can she do the show," he joked. "She's going to ruin it for everyone." Of course, they hired the "Cold-Hearted Snake" singer on the spot because they knew she would add a competitive element alongside Jeong, Tisdale and Green. You can't mess with an OG judge!
The other judges concede that they just weren't as good as Abdul. Tisdale says the show "was so difficult, especially for me" and Jeong probably summed it up the best — " All of these shows are hard. I can't do any of them."
"The Masked Dancer" will premiere after an NFL doubleheader on Sunday, Dec. 27 at 8 p.m. ET. It will then make its time‑period premiere at 8 p.m. on Wednesday, Jan. 6. The series will also be available on Tubi shortly after their linear premiere.
Follow me to see more dance articles like this.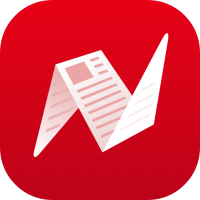 ...