We have reached another Friday! This is the best day of the week to get out and about. You can blow off some steam from the work week. There are plenty of events to check out in and near Menomonee Falls. It is also great that the weather has cooled off a bit. This drop in temperature will make the outdoor events that much better.
Hosted by African-American Rountable, this event is taking place from 5 p.m. to 10 p.m. on Friday night. This is the local concert that is Milwaukee-centered, produced, performed and honored. It will feature a curated showcase of talented musical artists that include everyone from gospel, country, rap, hip-hop and pop music. It is hosted by Da Bishop's Podcast and sponsored by the African American Roundtable. It will highlight the beauty and diversity of MIlwaukee through fashion, poetry, food and other locally made products. There will be a live band plus sounds provided by Mr. New York and Milwaukee's own DJ Dub Deezy on 4 separate stages.
Taste of Lake Country in Pewaukee
Head out to Pewaukee for Lake Country's biggest event of the summer and it is taking place right on Pewaukee Lake. Taste of Lake Country is taking 6 p.m. to 9 p.m. on Friday night. This year they are opening up for Hairbangers Ball, which is an 80s Hair Rock Tribute Band. They will be playing from 6 p.m. to 9 p.m. Wisconsin Avenue will be filled with drink and food vendors for you to enjoy on this beautiful night. This event is free!
Northern Lights Drone Show at Bear Paw Beach in Caledonia
Head over to Bear Paw Beach in Caledonia for this beautiful Northern Light Drone Show going on Friday night from 7 p.m. to 10 p.m. This show features 50 illuminated and synchronized drones that will dance to the music and create dozens of designs in the sky. The night starts at 7 p.m. with a live DJ, games, drinks and food from Beachside Eats and Treats and the Tiki Bar. There will also be a jumping pillow and a playground. The grand finale show happens from 9 p.m. to 9:25 p.m. The beach seating begins at 8 p.m. before the show. This event is great for everyone! Family and kid-friendly. This event will be happening every Wednesday, Friday and Saturday nights during the 2021 beach season.
Ozaukee County Fair in Cedarburg
The Ozaukee County Fair in Cedarburg is also began on Wednesday, starting at 12 p.m. and going through Sunday, August 1st. This event has been going on since 1859. It offers live music, a full midway, truck and tractor pulls, fireworks, horse shows, demolition derbies, contests, kids entertainment and 4-H and livestock exhibitions and judging.
Here are the events going on Friday at the Racine County Fair:
8:30 AM - Judging: Jr. Poultry
9:00 AM - Judging: Jr. Beef, Goats
10:00 AM - Horse Educational / Demo Day
11:00 AM - Judging: Jr. Sheep
NOON - Ben Barrows - Center Stage
1:00 PM - Saw and Shingle making demos - Antique Tractor Area
2:00 PM - Steve Meisner Polka Band - Activity Building - Sponsored by Community State Bank
3:00 PM - Saw and Shingle making demos - Antique Tractor Area
4:00 PM - Matt Meyers Band - Center Stage
4:30 PM - Dog Demonstration - Showcase Stage
5:30 PM - Antique Tractor Parade - Grandstand
6:30 PM - Truck and Tractor Pull - Grandstand
7:30 PM - Lunch Money Bullies - Activity Building
8:00 PM - Mellencougar- Center Stage
Have a great Friday with one or more of the events above!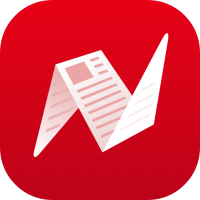 This is original content from NewsBreak's Creator Program. Join today to publish and share your own content.