Sunday, July 25th, is shaping up to be another hot one here in Menomonee Falls. It is also a fun day to check out the final day of many of the fairs listed below! Check out these events going on this Sunday in and near Menomonee Falls. There is sure to be something for everyone today!
2021 Waukesha County Fair
The Fair is going on at the Waukesha County Expo Center through the weekend, so it's a great time to check it out! With it needing to be cancelled last year, many people missed this fun event. There will be truck and tractor pulls on this final day along with the classic car show. There are also pig, goat and duck races daily along with a Timberworks Lumberjack show. Go out and see the different animals, eat some great food and ride some rides today.
German Days 2021 in Glendale at Heidelberg Park at the Bavarian Bierhaus
Head over to Glendale for another great event today. It is German Days at Heidelberg Park at the Bavarian Bierhaus! This is a free event with no cover or gate charge. There are over 300 picnic talbes spread out in various locations. For Sunday, it opens up at 11 a.m. with pig and chicken roasts all day long. There will be live music by Polka Steve at 1 p.m. and Alpenstern at 3 p.m.. The Biergarten opens at 11 a.m. along with the pig and chicken roast specials.
2021 Washington County Fair
You can also venture just north of Menomonee Falls for the Washington County Fair at the Washington County Fair Park and Conference Center. Just as with the Waukesha County Fair, it is going on through the weekend. There will be multiple entertainment stages, exciting rides and games, animals, family activities, events, contests, vendors and yummy delights to choose from.
Woofstock Party in the Park at Menomonee Park in Menomonee Falls
There is a great dog-related event going on right here in Menomonee Falls on Sunday at Menomonee Park from 1 p.m. to 5 p.m. It is a Woofstock party! It is a great oppotunity to gather with family, friends and other dog owners to enjoy a party where your dog is welcome! The admission is free and includes live music, visitation to vendor booths and second hound rummage sale booths, as well as K9 demos. There are also activity passes available that cost $20 in advance or $25 the day of the event. These activity passes include unlimited activity access for one dog, unlimited try-it agility, unlimited canine games, raffle and prizes, costume contest, free boho goodie bag and one Woofstock t-shirt.
2021 Polish Center of Wisconsin Fair and Picnic in Franklin
Head down to Franklkin and the Polish Center of Wisconsin for the final day of their fair. For Sunday the hours are 12 p.m. to 6 p.m. There will be live entertainment, food, drink and fun to be had! There will be a roast chicken dinner for $15, polish, brat or hot dog sandwich for $5, potato and cheese Pierogi for $5 and potato chips for $1. There will be music from Polka Fusion from 1p.m. to 5 p.m. The Syrena Dancers will also perform at 3 p.m.
Even though it is going to be hot out there, you can still enjoy the final days of many of the events going on today. Make sure to bring some extra water! Have some fun out there before heading back into the work week!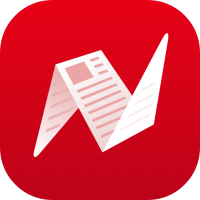 This is original content from NewsBreak's Creator Program. Join today to publish and share your own content.