It is shaping up to be a beautiful Saturday! If you are looking for something fun to do in and near Menomonee Falls this Saturday, look no further. There are so many fun outdoor events going on to check out! This is such a great time of year for events. You get the chance to enjoy music, great food and drinks at many of them. There are also some new things going on this year!
You still have time to check out the Menomonee Falls Lavender Festival which closes on Saturday at 6 p.m. Don't miss it! The Falls Lavender Fest is a celebration of all things Lavender throughout the week in downtown Menomonee Falls. We will be celebrating the color, scene flavor and decorating influence of lavender the whole week.
Businesses will create lavender-inspired food and drinks while also selling lavender-themed products. It will be going on on Main Street. There will be live music and a beer garden that will feature lemongrass lavender hard cider. Bank of Flowers will be selling lavender hand sanitizer, candles, lotions, sprays and body comfort wraps to place on neck and comfort points.
As for Peace Yoga Studio and Wellness Center, the owner, Diane Sutrick, plans to diffuse lavender essential oils during her classes, sell lavender essential oil rollers and scented eye pillows.
Art Lounge's owner, Stacie Estrada, will be getting in on the fun as well. She is planning on selling lavender honey-infused cheesecake and hosting a night of lavender-inspired art projects with lavender paint on wine glasses, wood and canvas.
There will be lavender-inspired treats by multiple businesses. Chocolate Falls will be selling lavender truffles and Josephine Schneider, the owner of Nino's Bakery and Deli, will be making lavender cupcakes. There will not be fresh lavender because it is not in season right now, but there will be a plethora of lavender products and goods!
Granville Business Improvement District's 4th Annual Blues Fest in Milwaukee
Check out Granville Business Improvement District's 4th Annual Blues Fest from 4 p.m. to 10:30 p.m. tonight. It will be going on through July 18th. There will be an amazing lineup and headliners every night. There will also be delicious food, drinks and a vendor market. On Saturday, you can see a variety of bands. At 12 p.m., check out The Lloyd Stephens Band. At 2 p.m., Carlisle Guy and the NuBlu Band performs, followed by Sheryl Youngblood and Say Yes Dance Band at 4:30 p.m., and The Cash Box Kings headlining at 7:30 p.m.
Country Thunder Wisconsin 2021 in Twin Lakes
Country Thunder will be happening in Twin Lakes from the 15th through the 18th. For Saturday, the hours are between 1 p.m. and 2:30 a.m. On the Mainstage, check out Ashland Craft at 2 p.m., Kameron Marlowe at 3:30 p.m., Chicks with Hits ft. Terri Clark, Suzy Boggus and Pam Tillis at 5 p.m., Ernest at 6:30 p.m., Chris Lane at 8 p.m. and headliner Kane Brown at 10 p.m.
Saturday Beer Garden at Old Falls Village
Check out Old Falls Village from 3 p.m. to 9 p.m. on Saturday for the Saturday Beer Garden right here in Menomonee Falls. There will be live music, great food, beer and activities for kids. This is a fun event to get to spend some time outside and enjoy the fun that summer has to offer.
Enjoy your Saturday with some of the events going on in or near Menomonee Falls. Get out there and have some fun!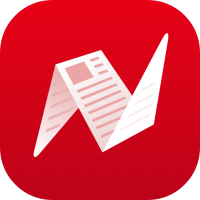 This is original content from NewsBreak's Creator Program. Join today to publish and share your own content.