Just because it's Monday does not mean that you can't have fun with events in and near Menomonee Falls today! There are plenty of things going on to enjoy as we head into this new week.
The first thing is going on right here in Menomonee Falls from Monday, July 12th, at 10 a.m. through Saturday, July 17th, at 6 p.m. The Falls Lavender Fest is a celebration of all things Lavender throughout the week in downtown Menomonee Falls. We will be celebrating the color, scene flavor and decorating influence of lavender the whole week.
Businesses will create lavender-inspired food and drinks while also selling lavender-themed products. It will be going on on Main Street. There will be live music and a beer garden that will feature lemongrass lavender hard cider. Bank of Flowers will be selling lavender hand sanitizer, candles, lotions, sprays and body comfort wraps to place on neck and comfort points.
As for Peace Yoga Studio and Wellness Center, the owner, Diane Sutrick, plans to diffuse lavender essential oils during her classes, sell lavender essential oil rollers and scented eye pillows.
Art Lounge's owner, Stacie Estrada, will be getting in on the fun as well. She is planning on selling lavender honey-infused cheesecake and hosting a night of lavender-inspired art projects with lavender paint on wine glasses, wood and canvas.
There will be lavender-inspired treats by multiple businesses. Chocolate Falls will be selling lavender truffles and Josephine Schneider, the owner of Nino's Bakery and Deli, will be making lavender cupcakes. There will not be fresh lavender because it is not in season right now, but there will be a plethora of lavender products and goods!
If you have some time on Monday, you can check out the Beyond Van Gogh exhibit happening at the Wisconsin Center in Milwaukee. The exhibit is open from 10 a.m. to 10 p.m. This event is an opportunity to immerse yourself in Van Gogh's work like never before. It is a rich and multimedia experience featuring his masterpieces such as "The Starry Night," "Cafe Terrace at Night," and "Sunflowers." You will journey through not only these, but over 300 pieces of his art. There is a symphonic score using Van Gogh's own dreams and thoughts as the backdrop.
Wood Signs Paint Nite at Three Cellars in Menomonee Falls
Head to Three Cellars in Menomonee Falls Monday night from 6 p.m. to 9 p.m. for this wood sign painting event. This laidback workshop will help you create your own wooden signs. There will be customized stencils for you to use to create a clean and professional- looking wood sign for your home or for a gift. There will also be food and beverages available.
Tie Dye Day at Mantel Orthodontics in Cedarburg
If you love all things tie dye, head to Mantel Orthodontics between 10 a.m. and 2 p.m. on Monday. This event is a great way to celebrate summer and make something fun to wear all season long. This free event offers t-shirts for tie dying, a bounce house and sno cones.
Traveling Beer Garden at Juneau Park in Milwaukee
There will be a fun Traveling Beer Garden at Juneau Park in Milwaukee on Monday from 5 p.m. to 9 p.m. This event is being put on by the Pass Me A Pint tour. Bring family and friends and enjoy local brewers from Sprecher. There will also be snacks such as polish sausage, brats and pretzels as well as empanadas from Triciclu Peru. Plastic cups for beverages will be provided. The proceeds from this event go to support local parks. You can pay with cash or a credit card.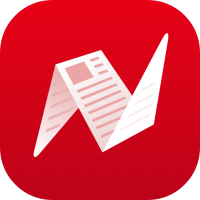 This is original content from NewsBreak's Creator Program. Join today to publish and share your own content.