There is no doubt about it. Fireworks are one of the staples of 4th of July celebrations. There are plenty of places in and near Menomonee Falls to check them out. Look at the list below for dates and times where you can see fireworks for yourself. Have a fun and safe 4th of July weekend, everyone!
July 3
Independence Day Fireworks in Menomonee Falls
Menomonee Falls will be having their fireworks display on Saturday, July 3rd at 9 p.m. These will take place near the Menomonee Falls High School.
The Brookfield Fireworks will be happening on Saturday, July 3rd, with a rain date of Monday, July 5th. They will start at about 9:17 p.m. You can also attend the Brookfield FAmily Fest at Mitchell Park from 6 p.m. to 9 p.m. There will be family-oriented activities along with a variety of food and entertainment.
City of Delafield 4th of July Fireworks
If you are heading to Delafield, you can check out their fireworks on Saturday night at 9 p.m. These fireworks will be taking place over Lake Nagawicka. You can view them from Naga-waukee County Park and Beach or St. John's Park.
July 4
For Sussex, you can check out the fireworks on Sunday at 9:20 p.m. These will be taking place at Sussex Village Park on Weaver Drive. These are sponsored by Meijer and North Shore Bank. Parking will be allowed in the green space north of the Park access road. The full display can be viewed from the hill in front of the Lions Den Building in Village Park.
The fireworks on Pewaukee Lake will also be on July 4th. It will be at Lakefront Park at 9:30 p.m. You can view them from the park or from the beach. You can come early to partake of the pre-fireworks festivities. These include: beverages being sold, such as wine, water, beer and soda from 3 p.m. to 9:15 p.m. from the Lakefront Park building. There is also the parade taking place at 3 p.m. and the Pewaukee Lake Water Ski Club show. You can park in the old St. Mary's parking lot, at the end of the lakefront by the train tracks, on Oakton Avenue across the street from For Keeps, or at the library.
Butler, WI 4th of July Parade and Fireworks
Butler will be hosting a fireworks display on Sunday at about 9 p.m. at Frontier Park. There will also be a parade earlier in the day at 2 p.m. The Butler Parade takes place on 127th Street from Arden Place north to Frontier Park. There is also a new playground for the kids to play on.
New Berlin will be having their fireworks display on Sunday as well. During the day you may want to check out the New Berlin 4th of July Family Festival happening at Malone Park as well. There will be food, entertainment and a carnival.
The West Bend fireworks will be happening at Riverside Park at 9:45 p.m. on Sunday. If you get into town early, you can also check out the Independence Day Parade at 9:30 a.m., followed by the Kiwanis Duck Derby, live music, food and beverages at Regner Park. There will be music and dancing starting at 7 p.m. at Riverside Park before the fireworks kick off as well.
There are so many great choices to enjoy the fireworks in and near Menomonee Falls this Saturday and Sunday. Enjoy and stay safe!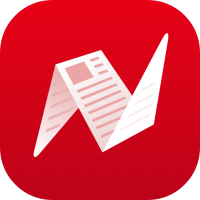 This is original content from NewsBreak's Creator Program. Join today to publish and share your own content.