Are you looking for some fun events this Saturday, June 26th? Check out some local fun in and near Menomonee Falls! You won't be disappointed.
Kristina Paukshitte/pexels.com
Milwaukee Comic Con at Wisconsin State Fair Park in West Allis
Head over to Wisconsin State Fair Park for the Milwaukee Comic Con on Saturday from 10 a.m. to 4:30 p.m. There will be many vendors, artists, creators and special guests. There will be 200 tables of goodness. Admission for kids is free and everyone will get a free comic at the door.
Pop-up Biergarten at Smolenski Park in Mount Pleasant
Check out this Biergarten event going on Friday night at Smolenski Park in Mount Pleasant on Saturday. It is a 3-day German-style Biergarten that will feature Hofbrauhaus Bier from Munchen. You can also enjoy US craft beer, cider, sausage and pretzels in this beautiful park setting. This event is family and kid-friendly. There is a playground with plenty of parking. There will also be music, authentic steins and drinking boots. Check out the kid's activities and stein-hoisting contests as well. Admission is free!
Saturday Beer Garden at Old Falls Village
Go over to Old Falls Village for this fun Saturday Beer Garden event from 3 p.m. to 9 p.m. The event is free and includes live music. There will be great food and activities for kids as well. All of the proceeds go to support the work of the Menomonee Falls Historical Society.
Beginners Guide to Photography Class at Whitnal Park in Franklin
Head over to Whitnal Park in Franklin for this fun Beginners Guide to Photography Class from 9 a.m. to 12 p.m. This is a great class for improving yoru photography skills. It is a photo walk session that will help you transform your everyday pictures into professional-looking shots. This is a great class for beginners to get more use out of their camera. It will be taught by Rebecca Kames, a professional photographer. You will learn how to correctly expose photos, use composition techniques, different focal lengths, use white balance and color, aperture and depth of field for focus, and use shutter speed to capture action. This is a hands-on class with plenty of time to practice your new skills. Make sure to sign up ahead of time.
Halloween 2020 Replay at Up-Down in Milwaukee
2020 cancelled a lot of things including Up-Down's Halloween Party, so they are having a do-over on Saturday from 8 p.m. to 12 a.m. Wear your best costume to compete in the annual costume contest. There will be prizes for best individual and best group costumes. There will be a throwback playlist and photobooth to enjoy as well.
Oudoor Yoga at Tosa Farmers Market
Outdoor Yoga at Tosa Farmers Market is back on Saturdays from 8:30 a.m. to 9:30 a.m. Make sure to bring your mat. No registration required.
Brewfinity Beer Garden in Menomonee Park
Menomonee Park is the host of Brewfinity Beer Garden from 2 p.m. to 8 p.m. on Saturday. There will be six Brewfinity craft beers on tap along with additional beers and hard seltzers available in cans. Big Daddy O's BBQ will provide delicious food as well. To get into the park, you will need either an annual park pass or a day pass. You should bring your own folding chairs to be able to spread out durign the event.
Dolphins Step by Step Painting Class at The Farmhouse Paint Bar and Banquet Hall
Head over to The Farmhouse Paint Bar and Banquet Hall in Milwaukee for a fun night of painting. This Saturday it will be a sunset scene with dolphins. You can attend in person or paint at home.
Have a great Saturday at one of the events above in and near Menomonee Falls.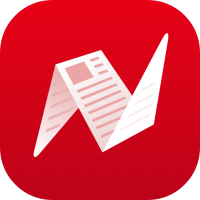 This is original content from NewsBreak's Creator Program. Join today to publish and share your own content.