Cynthia Ritchie, an American who calls Pakistan her second home, was found unconscious in her apartment in Islamabad, and there are questions about whether she may have been poisoned.
According to Geo News, hospital staff confirmed the blogger's stomach "had been washed" and the contents were sent to a lab for testing.
ARY News said doctors are having a toxicology test done at a forensic facility in Lahore to determine whether or not Ritchie was poisoned.
Hospital staff don't want to make any further comments until they receive the results. And although news outlets haven't directly pointed any fingers, a number of them that have reported this story call attention to the fact that last year Ritchie was accusing Pakistani politicians of sex crimes.
Ritchie goes public with claims of sex crimes
As reported on the KnowGood Podcast, in June 2020, Ritchie went public with claims that former Pakistani Prime Minister Yousaf Raza Gilani sexually harassed her. She also got entangled in highly publicized legal battles with former interior minister Rehman Malik after she accused him of raping her in 2011.
Both of these men are members of the Pakistan People's Party, also known as the PPP, which Ritchie has been critical of, and both of them were still very popular when she was at the megaphone with these claims.
A lot of questions exist about exactly what it is that Ritchie is doing in Pakistan and who she's working with or working for.
Ritchie describes herself as a director, producer, and writer, and she claims that she's in Pakistan working on independent film projects.
But during a Voice of America interview, journalist Iram Abbasi pressed Ritchie on how she has the ability to get access within the country that even Pakistani journalists can't get. Ritchie responded making it appear that you just need to ask and follow the correct procedures.
Condition unknown
After Ritchie's stomach was pumped and the samples were collected, it appears she was still unconscious because ARY News reported that the police were looking into the incident and are planning to get a statement from her "after she gets conscious."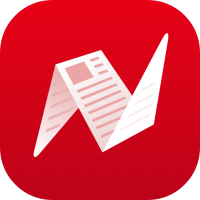 This is original content from NewsBreak's Creator Program. Join today to publish and share your own content.