Last week, the Taos recycling center closed their doors. For a conscious community like Taos, this raised some concerns in the local area. As officials look for a better solution, trash continues to pile up in landfills like the movie Idiocracy.
The Taos recycling center trudged on, making it work for as long as they could but it turns out that the recycling business is a costly one. Back when recycling was first promoted, recycling centers could make money by selling the trash. In the early days, business was good. There were plenty of customers to buy the recycled goods and the payouts were high.
However, since 2009, China stopped paying us top dollar for our trash. The mountains of recyclables that had one been shipped out now needed a place to go on American soil.
For most of the items, the place they end up is the landfill. Contrary to the greenwashed image we've all been fed, any piece of recycling that isn't squeaky clean or worth some money gets tossed into the trash it was rescued out of. According to statistics, this means only 2% of all things that get recycled are actually recycled.
With nowhere to recycle their goods, people are forced to toss them in the trash or find another way. In Taos, there are three other independent recycling services. While it may work to shift to them temporarily, these companies work with larger recycling centers elsewhere in the state. Since the cost of recycling continues to go up while the value of the recycled goods plummets, it's likely those larger centers will eventually close as well.
In a way, Know News is thankful that China is refusing to buy our trash because it forces us to look at the reality of our consumption. Single use items get more use than items packaged in a reusable way and no regulations hold the corporations responsible for the trash they produce. As the mounds of trash pile up around us, most activists continue to wonder when the burden will be placed on the company churning out products covered, sometimes two or three times, with trash.
Currently, the burden of the trash is placed on the consumer. This shift of responsibility from corporation to citizen is commonplace in America but in this instance, it's going to catch up to them quickly. A study from the University of Georgia projected that 111 Million Metric Tons of trash that would have previously been recycled will end up in the landfills by 2030. States like California have already claimed they are in crisis and it appears Taos isn't too far from that same realization.
In cities around the country, the same clarity is arriving. Trash is consuming our planet and there doesn't seem to be a viable solution that doesn't put a strain on city budgets or middle class families. Looking toward the future with those facts in mind, there is one way to create change. Holding the companies responsible for all of the waste their products create would cover the cost of recycling programs.
That isn't the only solution America will have to implement if we want to tackle our trash issues. We'll also have to look for additional ways to turn our recyclable trash into treasure. A good example of this type of ingenuity is taking place in Louisiana, where an independent recycling center turns glass into sandbags for natural disasters. It will take this kind of intentional repurposing from individuals and communities to get on top of the trash.
Of course other changes will also need to occur. We'll need to adjust our ideas of spending, and cost. We'll can start building things we want to last with plastic that doesn't degrade. We'll have to change codes and laws about buildings that have been around for years. We'll need to get creative with what products are produced where and what trash gets shipped there to fill needs. For example, if coastal areas need more sand bags and big cities need more plastic building bricks, we would need to start shipping glass to the coast and plastic to the big cities.
However, developing or converting centers to make this happen costs money. Know News thinks that the corporations that produce the trash should foot the bill. Maybe then Taos Recycling Center and the hundreds of other locations that closed would still be able to serve the people in their area in a way that matters to them.
What large corporations could Taos county charge to help with the costs of these essential programs?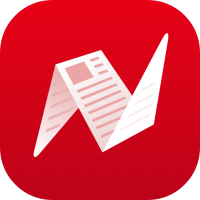 This is original content from NewsBreak's Creator Program. Join today to publish and share your own content.