Public comment is welcomed on the proposed Air Tour Management Plan for Bandelier National Monument located near Los Alamos, New Mexico.
Back in 2000, Congress passed the National Parks Air Tour Management Act. The act ensures the parks evaluate their Air Tour Management Plans and propose changes that will put regulations on the frequency, duration, altitude and routes of air tours. Prior to this act, the private businesses that conducted the tours were in control of most of these variables.
After the act was passed, interim operating authority was given to the vendors who already performed air tours. That authority allowed them to continue to have control over every aspect of when and how the air tours were conducted. For over 20 years, the interim operating authority at Bandelier has been intact but now is our chance to help change that.
The National Park Service and the FAA are requesting public comments on their plan to bring Bandelier National Monument in compliance with the act passed in 2000. A zoom meeting with officials for public comments will be held tonight, September 15, at 4:30pm MT. For those who can not make the meeting, they are accepting these public comments until October 3, 2021 and you can make your voice heard by using this link.
The Pueblo people have made it known they do not support any air tours over their sacred land. To best support the efforts of the Pueblo people to protect their lands, it is the belief of Know News that public comments should reflect those same views.
Bandelier National Monument protects over 30,000 acres of ancestral Pueblo land. Even though the Pueblo people have remained opposed to air tours over their land, up to 126 of them are allowed annually. At Bandelier only one business, Southwest Safaris, has authority to perform air tours. According to reports from the NPS, they average 101 air tours every year.
Bandelier isn't the only National Park that is currently accepting public comment on the proposed changes to their Air Tour Management Plan. Most of the indigenous people who protect the lands these parks are on have expressed they are opposed to all air tours in every National Park and they have good reason.
These lands are home to thousands of species of flora and fauna that need to be protected to preserve the life sustaining environment on this planet. According to the act Congress passed, air tours over parks and the noise they produce can have a negative impact on the things these parks are designated to protect.
Many organizations that support environmental justice have written a call to action for citizens who care about these lands. Each of those requests that we show up and protect these lands, in this case, from air tours. Since the act called on each park to evaluate their air tour plans, several parks are accepting public comment on the plans for air tours this month. It's surprisingly easy to find out what parks are accepting public comments on the NPS website.
Some of the most popular parks like Glacier, Arches, Canyonlands, and The Great Smoky Mountains are currently accepting comments on their Air Tour Management Plans. Many parks are also accepting public comments on other proposed changes that may be of interest to visitors and land protectors alike.
The NPS makes it relatively easy for able-bodied people to get their voice heard. Each issue and proposed plan is outlined on their website along with deadlines for public comment. You can mail in your comments or submit them via an online form, like this public comment form for Bandelier. Usually, a meeting is also conducted to give people a chance to comment publicly to officials and the information for that meeting is readily available in the proposed plan documents. Those meetings are great because you get to voice your concerns to a real person and in the days of Covid, the zoom meetings have made it even easier.
Leaving public comment is an effective way to speak out on an issue and still one of the best ways to create the changes you'd like to see in the US. Join the people protecting this land and submit your public comment by October 3 on the Air Tour Management Plan for Bandelier National Monument (and other parks dear to your heart.)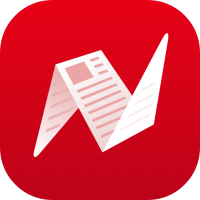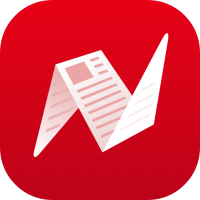 This is original content from NewsBreak's Creator Program. Join today to publish and share your own content.