Data from the Census Bureau shows the Orlando metro area, on average, welcomed more than 130 new residents every day during the past decade. That rapid growth can be seen better than anywhere else in the Horizon West area along the western beltway. Once home to seemingly endless rows of orange groves, this western corner of Orange County has quickly become one of the fastest-growing communities in the nation.
With dozens of new neighborhoods under construction throughout the 28,000-acre special planning district, Horizon West is rapidly urbanizing. Using New Urbanism style design standards, similar to those found in nearby Celebration, Horizon West has multiple village centers.
One of the primary reasons for the area's appeal is the easy access to nearly anywhere in Central Florida, thanks to the multiple nearby toll roads and being adjacent to Walt Disney World, the region's largest employer.
At Disney World's western gateway, on Western Way, sits Flamingo Crossings, a massive 450-acre mixed-use town center developed by Disney and their partners. Seven hotels circle over half a-million square foot commercial district home to one of the largest Target stores in the nation. Across the street sit two massive housing complexes for the Disney College Program; ultimately, more than 10,000 college students will call Flamingo Crossings home.
Flamingo Crossings is opening just as Disney's first commercial district, Crossroads of Lake Buena Vista, prepares to close as part of the I-4 expansion. Many of the retailers previously found in Crossroads have announced plans to open at Flamingo Crossings.
Now Disney fans have the opportunity to buy homes within walking distance of this Disney-focused town center. Public documents now show a brand-new 240 home community is being developed just south of Flamingo Crossings. The 78-acre site, referred to as Highland Ridge in public records, was purchased by Meritage Homes in the fourth quarter of last year for $7.8 million. This site and a nearby community being developed by Pulte are part of a multi-year land sale from nearby Holiday Inn Club Vacations. The timeshare resort developer, best known for their nearby flagship resort, had previously filed plans for the neighborhoods—the approvals for the single-family homes were already underway when the sites were sold.
Local real estate agent and YouTube creator Ken Pozek recently shared with News Break why he thinks this area near Flamingo Crossings will become one of the hottest new addresses in town. "This is basically the last village in Horizon West, and, I think, it's going to feel like Celebration 3.0. You've got so much going on with Flaming Crossings in terms of shopping, then you've got all of these new neighborhoods going in, you know, maybe half a mile away from the back entrance to Disney. I think it's going to attract a ton of people moving to Horizons West for the schools and the proximity to Disney. [These developers] have a really good thing on their hands."
Pozek has turned to YouTube to share his passion for Disney and Central Florida. His channel has over two million views, and he regularly draws thousands of viewers to his livestreams, where he discusses the latest Disney news along with helping those seeking to move to the area. He explains that Disney is part of what drew him to the region, and he has many clients that have said the same thing. "I think you've got a lot of like-minded people that enjoy the tourism thing but then also want to be part of something that's growing, like what's happening in Horizon West."
Originally, Pozek and his family moved to Celebration, but as their family grew, they sought something a bit larger that was still affordable.
According to Zillow, a single-family home in Celebration costs on average $635,000. In Disney's Golden Oak neighborhood, just one home is currently listed for sale, a 9,000 square-foot 6-bedroom home listed for $8.45 million. Just on the other side of Disney's expansion property, Horizon West provides a more accessible option for those looking to live near the magic. While official prices haven't' been shared by Meritage or Pulte, Pozek expects these new neighborhoods to start in the high $400,000, comparable to other communities in Horizon West.
Meritage's new Highland Ridge looks similar to many of their other communities with rear-entry homes, a large community center with a zero-entry pool, walking trails, and untouched natural areas interspersed throughout the development. But with Flamingo Crossings less than a mile away, this community is unique. The proximity to the theme parks is what, according to Pozek, makes these new communities stand out. That proximity allows for potential at-home firework viewings and easy access to cultural destinations, such as Cirque du Soleil and Disney Springs' numerous celebrity chef restaurants, within Disney World.
"I find that living in Horizon West, you've got a lot of Disney fans and theme park fans that wanted to come to Florida. It's cool being a part of a community of like-minded people," explained Pozek. "There are a lot of younger families, so it's been good for my family to be able to connect with other growing households. I think that sort of thing drives a lot of us to the area. A lot of my clients come from up north, a lot of them are working from home, or they've transitioned to working for themselves. They can live anywhere in the country, so why not live close to the theme parks."
Like the rest of Horizon West, the new Flamingo Crossings adjacent communities are designed to be as walkable and bikeable as possible. Pozek, an adamant biking fan, notes that the area currently poses some difficulties for bicyclists, with few destinations being easily accessible. But infrastructure in the area is already addressing those concerns with the roads connecting these new neighborhoods to Flamingo Crossings featuring wide sidewalks and bike trails. Despite remaining one of the deadliest regions in the nation for pedestrians, Central Florida communities have led the nation in improving pedestrian and bicyclist infrastructure in recent years. That's a good thing for Horizon West, where traffic is already picking up. That's one of the concerns Pozek has for the area. "When you start adding in literally thousands of new homes and cast members, I think it'd going to go from very sleepy little backroads to very congested pretty quick."
Despite the traffic concerns, Pozek believes these new neighborhoods are just the start of new additions new Flamingo Crossings. "I think that you are going to see a lot in this area; that's just the facts."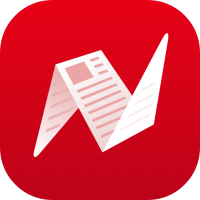 This is original content from NewsBreak's Creator Program. Join today to publish and share your own content.