Students across the region begin returning to school this week, but next year, students will have another school option. A brand-new STEM and arts-focused charter school is slated to open near Lake Nona next August. The school will be two separate charter schools, sharing resources to provide a consistent educational experience for K-12 education.
Backed by South Florida-based Mater Academy, the new charter school will replicate Mater's success with its other charter schools. Mater already has a strong network of charter schools to lean on, with twenty-eight existing charter schools in Osceola and Miami-Dade Counties.
In South Florida, Mater's flagship Mater Charter Middle School/High School consistently ranks among the best high schools in the state. Out of Florida's more than six hundred high schools, U.S. News & World Report placed Mater Academy Charter High 41st in the state and 686 in the nation. The school sees a minority enrollment of 99 percent, with eighty-one percent of students being economically disadvantaged. Still, the school has a near-perfect graduation rate, and eighty-three percent of students participating in Advanced Placement programs.
The Lake Nona charter schools will build from this success, with it being modeled after the Mater Performing Arts and Entertainment Academy. To augment Mater's success, the new Lake Nona charter school will also lean on the educational support services of Academica. While separate from Mater, the two groups frequently collaborate on educational ventures. Academica serves more than 150 public charter schools in five states.
A spokesperson for Academica explained that the new Lake Nona schools are building upon the success Mater has seen in South Florida, where it ranks among the top charter schools in the region.
"The Mater Academy schools set to open are both High-Performing Replications of existing Mater Schools: Mater Grove Academy K-8 and Mater Performing Arts and Entertainment Academy 9-12, a National Blue Ribbon School. Programming at these schools is special," explained Adri Lima Mederos, Director of Marketing at Academica. "They offer a rigorous core curriculum with a strong STEM component while infusing arts programming as well."
Located at 8531 Narcoossee Road, the school will be near the Beachline, providing easy access for many parents.
Permits filed for show five buildings with 171,000 sq. ft. between them. The plans call for at least three phases with a total estimated capacity of 1,400 students once all five buildings are constructed. The size is similar to other South Florida Mater schools but far larger than the nearby Mater Academy of St. Cloud, which has fewer than 100 students. Lima Mederos noted the Lake Nona campus will open next year then will be expanded as demand warrants. "The following phases will come online in future years based on community demand/enrollment." She explained when choosing this location for its next charter school Mater Academy identified a growing need in the area. "In this case, the Mater Academy network found a need in certain areas of Central Florida to expand. There is a focus to grow the existing schools, as well. However, due to regional growth, new schools are being added." Going on to explain, "Mater Academy chose this area due to the current and future capacity needs of the Narcoossee corridor area."
The Lake Nona area is already home to charter schools, but two nearby Renaissance Charter Schools have a C grade. In contrast, the Pinecrest Preparatory Charter School has a B+ grade according to Niche.com, a community-driven website that reviews local schools and communities. In the 2019 Florida Department of Education reviews, Pinecrest received an A while the two nearby Renaissance schools received C grades. Both Lake Nona Middle School and High School also received A grades from the state. The Pinecrest school does receive support from Academica.
Previous documents showed Pinecrest branding attached to the Lake Nona school, but Lima Mederos clarified that these would be Mater Academy charter schools.
Like other public charter schools, the upcoming Lake Nona Mater Academies will be tuition-free for students. The schools are instead funding via a state program. In Orange County, charter schools represent just seven percent of all K-12 students, but 22% of public school students attend a charter school in nearby Osceola County. The numbers are similar in Miami-Dade, with one in five students in a charter school. Statewide, twelve percent of students attend a public charter school like those operated by Mater and Pinecrest.
The Lake Nona Mater Academies are scheduled to open in the fall of 2022, with enrollment opening later this year or early next year.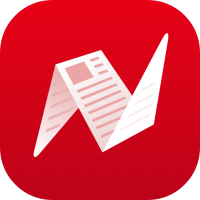 This is original content from NewsBreak's Creator Program. Join today to publish and share your own content.