On a recent sunny Saturday afternoon, as temps hit the high-nineties, a small line formed at Goff's Drive-In on Orange Blossom Trail. For nearly three-quarters of a century, the local institution has helped keep locals cool with its creamy soft serve and thick milkshakes; all served from a small window. The walk-up establishment has seen Orlando evolve from a sleepy citrus community to the international destination it is today.
Portia Shipp has worked at Goff's for four years and spent many more years as a customer there, but last year was by far the busiest she's ever seen. She explained once many other places were forced to close, Goff's was able to stay open thanks to its window. That meant it quickly became a popular spot for those looking to do something while remaining outdoors.
Over those years, air conditioning and drive-thru restaurants brought massive changes to the region. Many of the walk-up window establishments that once were common throughout the area are now mostly gone. By the start of last year, Orlando was home to just a handful of walk-up windows.
In downtown, just a single pizza window still serves the late-night crowds after the clubs close. That is until last year when the pandemic caused restaurants and retail establishments across the nation to rediscover the convenience of these windows.
Now the City of Orlando is looking to make windows like Goff's easier to approve as business owners seek to keep their pandemic service windows in place.
According to City Planning Assistant Division Manager Jason Burton, while many people think of Goff's and Eagle's Pizza, Orlando has a surprising number of walk-up windows. Many take the form of the Twistee Treats and Kelly's Ice Cream, but each required a conditional use permit, a lengthy process that can cause the cost of opening a business to grow dramatically. "During that pandemic, we became more acutely aware of the need to serve people outdoors. And people have changed the way they do business. So, to evolve with doing a post-COVID environment in managing and running the city, we think that these walk-up windows are a good thing," explained Burton. "We want to put down some rules that allow it to happen without a conditional use permit but put some small reasonable controls over it."
Those guidelines include ensuring the windows are more than 100 feet from residential properties and are at least ten feet from the sidewalk, letting queuing occur while not impacting the sidewalk. Eagles Pizza's window opens directly onto the sidewalk, but this legacy window will remain for as long as it stays open.
As with all new developments or upgrades, any new approvals will also be required to undergo the Crime Prevention Through Environmental Design (CPTED) Review.
The new windows will be welcomed throughout the city, but Burton expects Main Street areas, already popular with pedestrians, to be the most common areas, at least at first to add the new windows.
While food uses are the most common use of walk-up windows, some retailers have also gotten in on the trend. Having walk-up windows as a by-right is thought of as a way to encourage more pedestrian activity, especially in the downtown area, which can become quiet during the early evenings. "There are different types of local businesses that want to operate in this fashion now, and you know, it goes along with these post COVID trends. We want to make it easier for those local businesses to do business as a result," Burton said, pointing to the City's long-standing push to be innovative. "You know, this goes right in line with the Mayor's strategy for encouraging entrepreneurial spirit amongst our local businesses."
Going on, Burton notes the by-right window regulations shouldn't come as a surprise in Orlando. The city is one of the first in the nation to do form-based codes, a zoning style that focuses less on allowable uses and more on a building's interaction with the existing physical setting. Now in its thirtieth year, the city's form-based codes have remained strikingly similar to their original plans. They're now being used as a guide for Orange County, which is in the process of developing its own form-based zoning. In 1985, Orlando also created what it believes to be the first mixed-use zoning district in the nation.
Back at Goff's zoning discussions are absent in the small talk among patrons as they wait to order. Instead they chat about the weather and what the best toppings are. Shipp is ready with her recommendations, "Strawberries with walnuts are always popular. If you really can't decide, you can always go with the banana split."
She's not too worried about the potential of new walk-up window options in the area. "This is the window people like to walk to. Rain or shine, they walk up to it."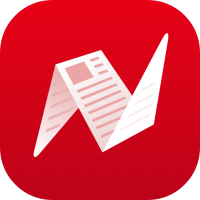 This is original content from NewsBreak's Creator Program. Join today to publish and share your own content.