After a year and a half that has brought an increase in crime and major decrease in the number of businesses downtown, Orlando is looking at ways to make the city more welcoming. At the top of the list is a significant lighting upgrade that will see more than four hundred downtown streetlights overhauled with new LED bulbs. The project, spearheaded by the Downtown Development Board, will bring brighter white LEDs to light poles throughout the downtown area, including Church Street, Parramore, and Lake Eola.
Some lights in the downtown area, such as those near Church Street Station, have already been replaced by LEDs, but this new initiative speeds up the process to ensure all lights will be replaced in the coming months, well ahead of the years-long process previously scheduled. The former high-pressure sodium lightbulbs gave off an orangish glow that can make it difficult to make out colors or see far distances. In recent years, AdventHealth and UCF are among the local groups to switch to LED lighting in their parking garages. Many cite safety as a primary reason for the changeover.
Orlando saw a 23 percent increase in gun violence in the first five months of 2021. In the first 160 days of the year, more than 220 shootings occurred across the city. Like many urban areas across the nation, Orlando is struggling to battle this sudden uptick in crime.
In downtown Orlando, the areas that already have the new lights are noticeably brighter, and the cool white glow of the LEDs provides a more natural-looking ambient lighting akin to that of twilight. The LED fixtures will be installed throughout the downtown area in pedestrian acorn light poles, overhead cobra head streetlights like those seen in Parramore, and lights mounted on signal mast arms. This will provide more unified lighting throughout downtown, ensuring pedestrians and drivers alike find a nighttime environment that's easier to navigate.
Thomas Chatmon, the Executive Director of the Downtown Development Board (DDB) and Community Redevelopment Agency (CRA), explained brighter lights are conducive to helping lower crime rates and making an area feel safer. "You light it up, and you clean it up," he explained, "being well lit discourages crime in those areas. That's why we're doing this."
There's science that backs up Chatmon's claims. "There is some evidence that LED lighting can play a significant role in decreasing crime. One study in New York City found that developments which upgraded lighting to LEDs saw an average overall decrease in area crime indexes of 7% or a roughly 39% decrease at night," explains Kevin O'Halloran, an urban design consultant that specializes in ecological focused initiatives. "This mainly comes as a result of improvement in general lighting design. LEDs are brighter and render colors more clearly than traditional alternatives, which improves overall visibility. So it is reasonable to expect that cities with better lighting on their streets at night can expect to deter at least some criminal activity where lighting is improved."
City Commissioner Regina Hill, whose district includes Parramore and parts of downtown, believes better lighting is a good step in helping lower crime rates. She believes the $575,000 budget for the new lighting is worth it if it helps make downtown safer.
The actual cost of the updating may be well south of the more than half a million-dollar price tag that was budgeted for the project. Chatmon explained the budget included a "very generous contingency" in case there were unforeseen issues. "For example, something as mundane as you're trying to take off an acorn [lighting case] and it breaks off, then you have to replace more than just the acorn. In some of these cases we have to replace the entire pole." The actual cost of the upgrades is expected to be about $100,000 less than what was budgeted.
In the past, there have been concerns regarding the blue light that LED streetlights give off, with some studies noting these lights could have a negative impact on people's circadian rhythm. That isn't as much of a concern today according to O'Halloran. "A few years ago, LEDs finally became cost-competitive with traditional bulbs, which led many cities looking for both cost savings and green credentials to go all in and swap out old bulbs. And while these cities definitely enjoyed the cost-saving benefits, the technology at the time came with some trade-offs. This included the somewhat harsh blue-white light that people most associate with LEDs. However, since the mid-2010's the technology has changed rapidly and now allows for a much warmer spectrum of light similar to those that are being replaced. This is because lighting companies have been encouraged by skyrocketing interest to invest more R&D into LEDs. This is similarly true for LEDs in the home."
The lights used in Orlando are premium certified by the DesignLights Consortium, a non-profit energy optimization group, and meet the criteria of a similar Canadian organization. The certifications look at energy efficiency, sustainability, and light quality. The light poles used in the downtown area are already equipped with photocells that allow the lights to turn on and off automatically based on lighting conditions. This ensures the lights will turn off during Florida's severe afternoon thunderstorms but will remain off when the sun is out.
While safety is a primary reason for the switchover, energy conservation is also a leading factor. "From an energy use and environmental standpoint, the efficiency gains made by switching an entire streetlight system to LED is enormous," explains O'Hallohan. "Going from a carbon-based energy system to renewables can take years but switching out a city's streetlights can be done in a matter of weeks or months."
LED streetlights are just the start of Orlando's energy-conservation initiatives. The American Council for an Energy-Efficient Economy gives Orlando a scorecard ranking of twenty-one, with the City on target to meet its goal of having the local government be carbon neutral by the end of this decade. By 2030, Orlando plans to slash its municipal energy consumption in half from 2010 numbers: an ambitious goal for one of the fastest-growing cities in the nation.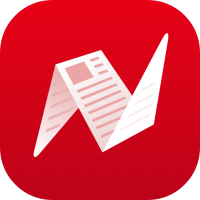 This is original content from NewsBreak's Creator Program. Join today to publish and share your own content.