"Fine, you are always right. I am the wrong one. "
"If you really think this way, there's nothing I can do."
"I don't want to talk about it anymore."
Do they sound familiar to you? Have you ever heard them from your partner or you said them to your partner?
How to keep a relationship vibrant and passionate? In the "Be a Better Lover" Series, we will share some of the most useful dating and relationship principles. These could be the key to unlock a lifelong, fulfilling relationship between you and the person you love. If you can, read through and share with your partner to discuss it. It may stop you from thousands of troubles in a relationship and bring your love and relationship endurance.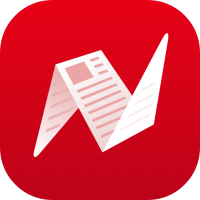 #1 Love him like you don't love him yet
This might sound odd, but we all have an invisible measure in our subconscious when it comes to love. When you first met each other, you just need to know the person's name. Slowly, you expect him to respond to your message or calls anytime and hoping all he or she can see is you in the eyes. Then you want him to put you in the #1 place and even cancel other appointments just to be with you.
The higher the ladder we "climbed" in a relationship, the higher the expectation and power you want over the other person. Now it's quickly getting into the situation where you start to feel insecure when they replied your message 10 minutes later or miss your call. You became doubtful and even got the anger out on your partner.
A good and long-lasting relationship needs both people to have their independent space. You should deem him as your friend subconsciously, a friend without too many expectations in another world. When both of you have time to spend with each other, you enjoy it fully together.
When you look at your partner as a friend, you will start to understand them instead of demanding them.
How to do that? — Only put out 20% of yourself for the excitement and passion, and reserve the 80% for calmness.
20 % Passion and Excitement for them
It is essential to understand that the opportunity of a relationship not working out is much higher than it will work out. Therefore, when we are in love, in the back of our mind, we also need to be prepared to break up with this person one day for any reason. This is not to scare ourselves but to wake ourselves up from unrealistic and blind promises.
When you are entirely trusting every sweet talk a person said to you, you put all yourself and expectations of life on them. When they leave, your world also falls apart. Many women ask after broken up why she treated him like her whole world, and he still left her. The truth is that he was always going to leave, but you decided to ignore the fact. Therefore, if you want to have a rather cozy and happy relationship, you need to withdraw part of yourself and only put out 20% of yourself. When you are together with your partner, be lovely, gentle, and sexy. You can spend quality time together and enjoy a somewhat lighthearted but intimate relationship without the stressful external influences. Only so you can show all your charm without entangling yourself to unnecessary expectations.
Formula to create attraction = I enjoy my time with you + I like you + I listen but don't take every word too seriously
80% Calmness for yourself
Most of the time, we need to live like we do not have a partner.
A grown-up relationship, to many extend, is fragmented with time and space. Unlike back, when you were in school, you actively participated in dating by attending school and hanging out with one another. Now that you are out of school and working, you actually spend more time working with your co-workers than being in a relationship.
It would be troublesome for both if you cannot live and work independently when you are apart. Imagine when your partner is at work and receive your phone call and messages continually telling them you miss them. They will not be able to perform well at work, nor do you.
Therefore, you must train yourself to be 80% calm about this relationship when you are at work or yourself. Work hard, enjoy time with your friends, or even cultivate your own interests to enjoy your time alone. A good and healthy relationship is not always stuck with one another. Instead, you allow space for both people to grow and the connection to blossom better.
It's common for us to pour all ourselves in when it comes to love, as we want the other person to do the same. However, counterintuitively, the relationship would grow much healthier and last longer when we reserve an excellent part of ourselves.
Please share with us your thoughts and comment in the comment section below!