I've had a lot of people tell me that fighting adds "passion" to their relationship. And I don't blame them since any popular RomCom or TV show portrays the same thing.
There's even evidence that shows arguing is healthy for couples. It's a way to hash out issues and strengthen the bond between two people.
Both of those scenarios are based on one common result: the fight ends. At some point, the couple comes to a solution, and all is well in their world until another snag comes up.
But what happens if you don't come to an agreement? What about those arguments that you constantly have, over and over, about the same topic?
Never coming to the point that you repair things can take a toll on couples. If there's an unsolvable problem in your relationship, you most likely know the feeling of exhaustion, resentment, and annoyance around that topic.
The good news is that there are ways to solve your unsolvable fights. You don't have to let this be the demise of your relationship. You can resolve these fights and come out feeling like a stronger couple.
First, know that whatever you're fighting about usually isn't the problem.
While you might think that the problem is that your partner will go half a day without texting you back, that's not actually the issue. What you're upset about is the underlying message their behavior is sending to you.
Therapist and author Esther Perel explained that what you're feeling in that moment is "a lack of love, respect, power … or some combination of the three." With the texting example, you're probably feeling unloved.
When you can pinpoint the underlying issue rather than the surface-level problem, you can start to make sense of your own feelings. Once you have a firm understanding of your part in these perpetual fights, you can better communicate with your partner.
Figure out what triggers you and what feelings are brought up.
In past relationships, I was quick to say things like, "you don't care!" or "you don't put in the effort!" Circling back to the above exercise, I felt a big lack of love in my relationships. And figuring out what triggered those feelings helped me take control of them before they controlled me.
The worst position to be in to try and resolve any issue is when your blood is pumping, and you're both yelling to try and get your point across. Recognizing what triggers you means you can take a step back and discuss things from a level-headed place.
By recognizing the situations that set you off, you may also notice that certain feelings trigger you. You may find that your partner being forgetful makes you feel unimportant to them. That kind of information is invaluable.
Practice actively listening to each other.
While it's tempting to fight to get your point across, your partner also has an opinion and perspective on what's happening. Remember that there's no singular truth in what's being said during an argument. Hear each other out.
A great way to do this is through active listening. The first step to doing this is creating the right environment for listening. Put your phone down. Turn off the TV. Clear your mind of thinking about things like what happened at work.
Next, when your partner tells you something, repeat it back to them. It doesn't have to be word-for-word but tell them what you heard and the point you believe they're trying to make. This clears up any misunderstandings.
If there is something that doesn't make sense to you, ask questions. Have your partner elaborate on things and let them know that it's because you want to be on the same page regarding where they're coming from.
Communicate what the real issue is for you.
Now that you've identified your triggers, considered the underlying emotions, and heard your partner's side of things, it's your turn to convey your feelings. This might feel hard because it requires humility and vulnerability.
A great way to do this is by using a tool called XYZ statements, made popular by the relationship researcher, John Gottman. The formula is "when you do X in Y situation, it makes me feel Z."
So if your partner not doing the dishes is a perpetual fight, you may explain to him that when he doesn't do the dishes after you cooked dinner, it makes you feel disrespected—that way, both the trigger and the feelings are addressed.
Validate and empathize with your partner.
Look, neither of you is happy to be fighting. You both want to be happy and not have this problem. But at the same time, your feelings are hurt, and things can't be swept under the rug anymore.
As hard as it might feel, try to understand where your partner is coming from. Though they might be experiencing the situation in a different way than you, that doesn't mean their feelings aren't any less real.
A great way to connect with each other is by trying to understand and validating your partner's emotions. You both feel how you feel, and either of you acting like that's not OK will only make the problem worse.
Seek connection through being understanding of each other's experiences.
Every couple eventually has an unsolvable problem. Some might feel bigger than others, but know that you're both only human. A fight is not what breaks couples; the way they handle them does.
If there's a particular fight you both always have, identify the underlying emotions and what triggers you. Listen to one another's sides and speak from a place of vulnerability. Communication really is key to ending any fight.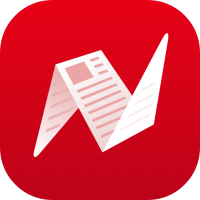 This is original content from NewsBreak's Creator Program. Join today to publish and share your own content.