Everyone's bound to feel down about their relationship. Maybe it's after a terrible fight or late at night when a bit of doubt creeps in.
At which point, you think of all the couples you know. Like your sister and her fiancé who seems to be reincarnations of Lily and Marshall, from How I Met Your Mother. Or your co-worker whose husband is the life of every work event.
Or all the picture-perfect couples you see on Instagram. The ones that not only visit exotic locations constantly but make funny videos that make you ooze jealousy from your pores.
In these kinds of moments, you'll need some reminders that your relationship is way better off than you think it is. And I've got just those reminders for you:
Arguing is normal, healthy, and inevitable.
I'm emotionally scarred when it comes to arguing. I had an ex who would threaten to leave me anytime we disagreed. I had another ex physically hurt me (a whole other story) during a bad fight.
So the first time my current boyfriend and I had a big argument, I thought it spelled disaster for us. But that was two years ago, and we're still together. That argument was far from our only one, too.
Arguing is healthy. Research shows it's a great way for couples to release tension, as long as you focus on resolving the conflict. In fact, if you didn't argue, that would be something to worry about. Two people are bound to disagree on something sooner or later.
It's normal to have doubts about your partner.
It's a very confusing feeling to be with someone you love and who is a great partner but also doubt the relationship. Like instead of focusing on all that's right, one negative thing can send you spiraling, thinking that they might not be the right person for you.
But a lot of people experience these kinds of obsessive thoughts, including me. I joke around all the time, saying, "I don't think I could feel 100% about any decision, let alone who I'll spend my life with."
There's actually a name for experiencing these thoughts: Relationship OCD (ROCD). It's when someone is consumed with doubts about their relationship and/or themself.
This rough patch won't last forever.
It took me years to finally realize that feelings and negative experiences don't last forever. That realization was so profound to me that I had an ellipsis tattooed on my finger to remind me that when things are bad, "this too shall pass."
If you're going through a hard time with your partner, remind yourself that it won't always be like this. As long as you both want things to get better and put in the work to get there, you'll eventually get back to happier times.
Like anything in life, this rough patch can be a learning experience for both of you. How you handle things could bring you together or drive you both apart. The choice is yours.
The mere fact you're together is a great sign itself.
Think about what the odds are to get together with someone. Because of your parents' choices and then yours after you left school, you live where you do. You dated people before your partner, who emotionally shaped you into the person you are today.
You beat the odds and met your partner in person, whether at the local Whole Foods or on a dating app. And not only that, but your first few dates went well enough that you decided to invest more time in seeing them.
I'd say that's a lot that needs to align perfectly for two people to end up together. If that's not a solid reminder that you're meant to be in this relationship, then I don't know what is.
People tend to focus on the negatives rather than the positives.
Brains work in funny ways. Rather than focus on what makes us happy, we tend to focus on everything that's going wrong. This is called negative bias. Our brains easily register negative stimuli over positive ones.
It's the reason someone can say they hate your outfit and it's all you can think about even though five other people complimented it. The same rings true for your relationships and what you'll naturally focus on.
If you feel like your relationship is all doom and gloom, I challenge you to keep a list for a week of all the positive things your partner does for you. Maybe you'll find that you're overlooking a lot of things of which to be appreciative.
You don't need to agree on everything; you need to respect one another.
My boyfriend and I disagree on many things, like how to decorate our apartment, the fact coffee is liquid heaven, and our thoughts on how much we use social media. But we're perfectly OK that we don't agree on everything.
Because we're two unique individuals with different values and tastes, no two people will agree on everything. What matters most is that you both know how to handle those disagreements with love and respect.
If your partner accepts your opinions and ways of seeing things, let that rack up some points in your book. Being open-minded and accepting is a great quality to have in a partner.
If you have trust, respect, growth, and feel at home, you're better off than many couples.
I always thought that passionate sex and having a boyfriend with great style and charisma mattered a lot. But even when I did have those qualities in a partner, they didn't end up making me happy as I thought.
Some of the most underrated qualities in a great partner are things like trust, respect, the ability to grow and learn with you, and that you feel at home with them. When times become hard, or you need support, those qualities are what really matter.
So if you read that list and thought, "ah, yes. My partner has all of those," then you're a lot better off than most couples. Usually, these tend to be the qualities that ultimately end relationships.
When you feel down about your relationship, remind yourself of these truths. Every relationship is bound to have moments where they can use a little guidance to remember what matters most.
If one of these was particularly helpful, consider sharing it with your partner! Maybe it's something they need to hear, too.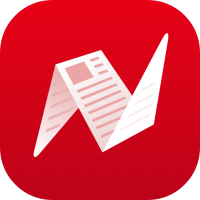 This is original content from NewsBreak's Creator Program. Join today to publish and share your own content.