Are you looking to explore the spooky side of the Wisconsin Dells? These 5 attractions can help you see some of the more unique adventures that the Dells have to offer.
Wisconsin Dells Ghost Boat Tour
Are you looking to get a different view of the Wisconsin Dells and explore its spooky side? Get out at night and see what the haunted canyon has to offer with the Ghost Boat Tour.
Does the Waterpark Capital of the world have a spooky side? Wisconsin Dells legends tell of ancient canyons buried deep in the rocky banks of the Wisconsin River, where dark things haunt the passageways and shadows move in the moonlight. What lurks inside? Take an eerie, after-dark journey up-river by boat and then WALK through the shadow-haunted passages, and find out. Learn more about the Ghost Boat Tour in my Newsbreak article here.
Ripley's Believe It or Not! Museum
Did you know you can find mummies, two-headed animals, torture devices and more at a museum right in the heart of the Wisconsin Dells? A special museum in the Dells area features exhibits unlike any other that are sure to amaze and delight everyone in your family.
If you're looking to make a memorable vacation stop during your Wisconsin Dells, look no further than the Ripley's Believe It or Not! Museum. A unique experience with unusual exhibits, this area attraction is fun for both kids and adults. Here's what to expect when you visit this museum on your Wisconsin Dells vacation.
Top Secret: A Highly Classified Experience
Did you know that you can visit the White House, in the Wisconsin Dells? Somehow another version of the White House has magically crashed in the Dells and there are all kinds of mysteries to explore as your family tries to figure out what exactly happened.
I'm not sure why there is an upside down White House in the Wisconsin Dells and what exactly happened is sort of a mystery. There are giant Transformers outside that suggest an attack, and a T-Rex busting out one side of the building also leads us to believe that even more than we thought is going on. Learn more about this attraction here.
Lost Temple
Looking for a fun mini-adventure when you're visiting the Wisconsin Dells? The Lost Temple offers scares, thrills and more for the low price of $5. Here's what you'll find at this unique Dells area attraction.
This unique roadside attraction is a fun and quick stop featuring an ancient temple with a maze and a quest for a skull. As you wander and explore there are different surprises and illusions, as well as some scares and screams along the way during your quest. Learn more in my Newsbreak article here.
Ghost Outpost Haunted House
Filled with spooky scares and outrageous animatronics, this Wisconsin Dells haunted house has unique rooms designed for fun and fright. Meant for fun for bigger kids and adults, this walk-thru attraction is fully enclosed for rainy day activities, heated in winter and air-conditioned in summer. It is open year-round, daily May 15 - October 30, then weekends only. Check their website here for more information.
If you're looking to get scared during your upcoming Wisconsin Dells adventure, there is no shortage of fun, scary and spooky places to visit in this destination city. Know of a fun spot I missed? Leave a comment below.
Is your family visiting the Wisconsin Dells for the first time? Be sure to check out my Newsbreak article on what to expect when visiting the Wisconsin Dells and other reviews of area attractions.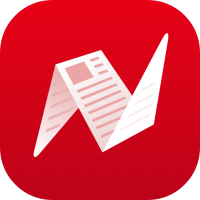 This is original content from NewsBreak's Creator Program. Join today to publish and share your own content.