Have you ever wondered about Walt Disney's Office? Here is a behind the scenes look at where some of the Disney magic was created!
If you've ever wondered about Walt Disney or everything that he created, Walt's office exists on the Disney Animation Studios lot in Burbank, California. It has been recreated in precise detail in its original location on the third floor of the Animation building.
Walt Disney's five-room office suite includes a secretary's office that showcases some of Disney's many, many awards.
Walt Disney had two offices, a working office, and a formal office. Walt held appointments with important guests visiting the studio and spent a few minutes each day behind his "formal desk" signing lettings to his fans and business associates around the world. He loved to personally respond to fan mail.
Walt kept many prized possessions in his formal office including gifts and knickknacks from around the world. Sketches of his daughters from artist Norman Rockwell hang on the wall and the bookshelves are filled with volumes written by C.S. Lewis, Upton Sinclair, P.L. Travers and other famous authors.
The company's archives team went to meticulous detail to recreate everything to the exact detail as Walt Disney had it in his office during his tenure including certain books being left upside down on the bookshelves.
On top of the piano, you can spot family pictures and sheet music from classic Disney productions. Many famed songwriters spent hours on this piano working on some of Disney's most beloved music.
One item that is found in the office, a gold-caged automated bird, was the inspiration for Walt to create the animatronics that are seen today at Disney theme parks.
Walt Disney arrived in his working office every day by 8:30 a.m. and met throughout the day with writers, artists, producers, directors, marketing and merchandising advisors. He also conducted his regular business affairs with his partner and company co-founder Roy O. Disney.
Meetings were often packed and visitors often had to take sets on the floor. Behind his desk were often scripts, treatments and project outlines for projects in the works. Plans for EPCOT began in this very room.
The hours in the office were long and Walt liked to entertain. He had his own kitchenette and would often serve his guests. He was also a guy of simple tastes. Some of the staples always kept in the cupboards during his tenure? Chili, JELL-O and Spam!
After Walt passed away, a Disney Archivist named Dave Smith painstakingly inventoried this multi-room suite and everything in it down to the last paperclip. The office was restored in 2016, allowing visitors to step back in time and to get a complete glimpse into Walt Disney's World.
Having been a Disney fan my entire life, getting a behind the scenes tour at the office of the man that made this all happen was a dream come true. The painstaking detail that has been done to preserve everything is amazing and it's fantastic that this is available to capture such a precious piece of entertainment history.
Walt Disney's office is located on the Disney Studios lot in Burbank, California.
Unfortunately tours for Walt's office are not currently available to the general public. There are occasional special ticketed events a few times a year for D23 members. Studio tours are also available to purchase through Adventures by Disney.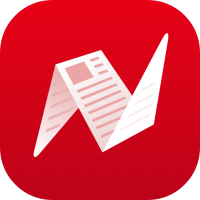 This is original content from NewsBreak's Creator Program. Join today to publish and share your own content.