Are you visiting the Wisconsin Dells and are wondering what not to miss? Here is our summer bucket list for the Wisconsin Dells and our fave activities for families.
If you're looking for a family-friendly travel destination in the Midwest, look no further than the Wisconsin Dells. With something for all activity levels and all ages, the Dells has long been known as a bucket list location for many families. If you're planning a late summer visit to the Wisconsin Dells, here's what to know for your upcoming visit.
Water Parks, Water Parks and More Water Parks
This area is known as the WaterPark Capital of the World and for good reason! There are water parks everywhere and there is lots of wet and wild fun to be had. Whether you stay at one of the Wisconsin Dells resorts with their own water park or another hotel that offers you passes to a park in the area, there is lots of water fun to be had for all ages.
Whether you love the lazy river, the wave pool or the thrill of the fast and furious water slides, there is fun both indoors and out, so that you can have fun no matter what the season. The week of our visit was fairly cool and while we weren't able to swim outdoors due to cooler temps, we still had a blast at the indoor parks where we swam and played for hours. When you're packing for your trip,
The water fun in the Wisconsin Dells isn't limited to water parks either! There are also other fun ways to explore the area with boat tours, fishing and more.
Weird and Wonderful Attractions
One thing we didn't expect on our visit to the Wisconsin Dells with kids were the wonderful and weird attractions featuring all kinds of unique and crazy things. My teen and tween loved the haunted houses, the dad joke filled Duck Boat ride and the fun and funky museums.
I've been featuring our individual reviews of Wisconsin Dells area attractions here on Newsbreak, if you want to learn more, but some of our top favorites include Ripley's Believe It or Not! Museum, Tommy Bartlett Exploratory Interactive Science Center and the Top Secret A Highly Classified Experience.
Go Wild With These Outdoor Attractions
A couple of our favorite area attractions to visit in the Wisconsin Dells with kids offered the opportunity to go wild and get up close and personal with animals. We loved visiting and feeding the deer at the Wisconsin Deer Park and going wild at the Timbavati Wildlife Park. Plan on lots of time and photo opps at these fun animal attractions and be sure to budget for animal food as well as admission for lots of experiences.
Get Outdoors and Adventurous
The Wisconsin Dells are no place to be shy! There are lots of adventures for everyone, no matter your interests, age or activity level. We found golf, boat tours, zip lines, mini golf, go carts and more to keep busy, and there are lots of things to explore. One of my teen and tween's favorites was the Wilderness Canyon Zip Line Canopy Tour where they got a sky high view of the Wisconsin Dells.
Is your family visiting the Wisconsin Dells for the first time? Be sure to check out my Newsbreak article on what to expect when visiting the Wisconsin Dells and other reviews of Wisconsin Dells area attractions.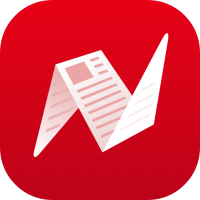 This is original content from NewsBreak's Creator Program. Join today to publish and share your own content. #SummerBucketList #WisconsinDells #FamilyTravel