School starts in a month, are you looking for some fun adventures to have with your kids in the Des Moines area before school starts? Here are our favorite summer bucket list items to do with your family before summer ends.
Do the Zoo
If you're looking for an outdoor adventure, look no further than the Blank Park Zoo located on the south side of Des Moines.
Opened in 1966 and continuously remodeled and grown since Blank Park Zoo is a member of the Association of Zoos and Aquariums (AZA) and a must-visit for any families who live in or who are visiting the central Iowa area. With a wide variety of exhibits, photo opportunities, and animals, Blank Park Zoo offers a fun and interactive experience for families and kids of all ages and is a great way to spend a couple of hours or a half-day as a family. You'll find a fun variety of wildlife including an indoor discovery center with an aquarium and aviary, an African boardwalk, an Australian adventure complete with wallabies running free and a giant kid's kingdom play area and a petting zoo. Some of our personal favorites include the African Cats, the sea lions, the train and feeding the giraffes. The Blank Park Zoo is located at 7401 SW 9th St in Des Moines, Iowa and it is easily accessible from the interstate.
Make a Stop at the Science Center
Did you know Des Moines has a world-class science museum right in the downtown metro area? Centrally located in Downtown Des Moines, the Science Center of Iowa (also known as SCI) features hands-on exhibits, special format theaters and unique programming to encourage learning and fun for all ages. They have many different programs for Youth and Family & All Ages and special events for members too. Check the Science Center of Des Moines website for updates on daily schedules of classes and activities and visit them at 401 W Martin Luther King Jr Pkwy, Des Moines, IA 50309.
Want to visit the Science Center, Blank Park Zoo, the Children's Museum or other family friendly attractions in the metro without the expense? The Library Adventure Pass allows public library card holders to reserve free passes to area attractions. Each pass is a one day pass to a specific area attraction and is for up to two adults and two children. Library card holders in good standing (without a past due balance) can reserve a free pass to each area attraction once every 365 days. Request the pass on your local library's website or check availability here.
Watch an Outdoor or Indoor Movie
In the mood for a good family-friendly flick? Summer movie programs have lots to offer and there are lots of fun outdoor movies as well as summer movies at local theatres. Find local showings of outdoor movies around the Des Moines metro here and get the inside scoop about theater summer movies here.
Also, did you know that there is a new drive-in theater at Valley West Mall? Check out the details in my Newsbreak article here.
Make a Stop at the Iowa State Fair
The fair was cancelled in 2020 due to the pandemic, but it's back for 2021 and fans are more ready to go than ever. The new foods on a stick and concert line ups have been announced, and tickets are on sale now. Don't miss my tips on what to do at the Iowa State Fair With Teens and Tweens.
Fall in Love With the Ledges
If you've never been to Ledges State Park, it's a must do with kids of all ages. One of the first state parks established in the state of Iowa, Ledges State Park has been a popular local attraction for decades. A sandstone gorge carved by tributaries of the Des Moines River, the 100 foot cliffs and gorgeous views are unique to this portion of the state. Come prepared to hike, play in the water and more in this unique treasure near Madrid. Learn more about the Ledges here.
Stroll Through the Sculpture Park
If you want to get outside and enjoy Des Moines, why not enjoy a walk in the park? Des Moines has an amazing 4.4 acre Sculpture Park that creates a pedestrian-friendly entrance to their downtown area. Unique sculptures in an accessible setting combined with landscape design and caliber art from 24 of the world's most celebrated artists make this park unlike any other in the United States. Use the Sculpture Park Exploration Guide to participate in activities and interact with 11 works of art, schedule a guided or self-guided tour or use this eclectic park as a backdrop for a family photo! New to the park is the LOVE sculpture which is great for selfies and photos! Find the Pappajohn Sculpture Park at 1330 Grand Ave, Des Moines, IA 50309. The sculpture park is open during city park hours, which are sunrise to midnight.
While there may only be a few more weeks until school starts in the Des Moines area, there are lots of fun adventures to be had. Do you have summer bucket list items to add to our list? Leave a comment below.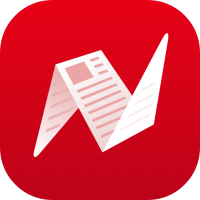 This is original content from NewsBreak's Creator Program. Join today to publish and share your own content. #SummerBucketList