Did you know that you can experience animal adventure right in the heart of Tennessee? The Tennessee Safari Park in Alamo, TN offers up close and personal encounters with giraffes, ostriches, camels, llamas and more.
Are you looking for a fun vacation or staycation experience that your family will always remember? An animal safari park is the perfect way for your children to interact up close and personal with amazing and exotic animals. My family has been to several over the years and it's an experience that we always enjoy.
Our most recent safari adventure was at the Tennessee Safari Park in Alamo, TN during our recent vacation to the area. While it was our first visit to this animal park, we had visited safari parks in other areas of the country and they had been so much fun, we wanted to check out this one as well.
The Tennessee Safari Park offers 5.5 miles of drive through adventure in addition to a petting zoo. Because of the fun of the animal encounters and the max speed limit of 5 miles per hour, you'll want to allow at least an hour or more for the drive through portion of the adventure.
My teen and tween had a blast feeding the animals and laughing as zebras, camels and more stuck their heads in our car windows to get a treat.
My teen and tween were old enough and big enough to hold their food buckets out the window and to roll up their windows on their own when the animals got a little too friendly. Smaller children will probably need assistance and I'd recommend having them sit on a grown up's lap or next to an adult so that they can have assistance.
Enjoy the journey and the fun, but plan your time accordingly and it doesn't hurt to use the restroom before you go due to the time involved and the fact that you'll be laughing so hard it hurts.
The animals were friendly, but persistent and we did lose a couple of our food buckets to extra hungry camels who were stronger than we were. We found that many llamas and camels had learned to block the front of the cars so that their friends could come visit the windows to eat.
Admission for the safari park is $20 for adults, and $12 for children ages 2 to 12. Children 1 and under are free. Make sure you have cash before visiting, since credit cards are not accepted and the park is cash only.
In addition to paying admittance, you'll also want to purchase food for the animals for the best experience. When paying for the park admission, purchase buckets of food for $3 each or four for $10. I would recommend purchasing at least a couple buckets per person if your budget allows. We thought one bucket per person would be plenty, and that only got us less than a fifth of the way through the park. If you want to feed animals the whole way, you'll want more.
In addition to the drive through animal park there is also a walk through animal experience. Here you can feed giraffes, parakeets and baby goats. Food for these animal experiences is available for purchase at the gift shop. To complete both sections of the park (the walk through and the drive through) the park advises that you'll want to plan for at least 2-2.5 hours.
The park is open everyday (except Christmas Eve, Christmas Day and Thanksgiving day) weather permitting. During inclement weather, the park advises to call ahead before making a special trip.
Be sure to note that dogs (even service dogs) are not permitted in the park (or in cars driving through the park) for the safety of the animals (both yours and theirs).
The Tennessee Safari Park is located at 618 Conley Road, Alamo, TN 38001, For more information you can call them at 731-696-4423 or visit them online at www.tennesseesafaripark.com. If you are going late in the day, be sure to keep in mind that the last cars in the park are allowed in at 4:00 p.m. and that the park closes at 5 p.m.
Looking for more fun and family friendly attractions to visit with your own family? Be sure to hit the follow button below and to check out my other attraction reviews for more fun places to visit on your upcoming adventures.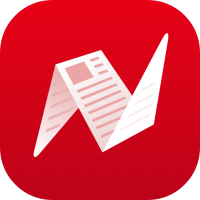 This is original content from NewsBreak's Creator Program. Join today to publish and share your own content.