Looking to have a big breakfast during your visit to the Wisconsin Dells? Look no further than Paul Bunyan's Cook Shanty for pancakes, sausage, biscuits and gravy, donuts and more.
For over 60 years and five generations, Paul Bunyan's Cook Shanty has been providing Wisconsin Dells residents and visitors hearty, lumberjack style meals. With a full menu of all you can eat family style servings this is a popular place to dine for those with big appetites. We recently made a stop during our Wisconsin Dells vacation and enjoyed breakfast as a family.
My husband had last visited Paul Bunyan's Cook Shanty when he came to the Dells over 30 years prior and was thrilled to visit again with his own family. A unique themed restaurant with hearty food served family style, you'll want to come hungry to this all you can eat restaurant.
We stopped in Memorial Day weekend, just before the summer season officially kicked off and while lines were quiet elsewhere, this restaurant was packed. While this popular Wisconsin Dells eatery did have lines out the door our entire stay, the lines move quickly and the staff quickly rings up your order. You pay up front for your meal (which is in the high end price range for breakfast), as well as any special add ons such as certain beverages or fruit.
The cashier also asks you to add a tip up front starting at a minimum of 18% before you are seated which kind of throws you off at these prices, especially if you haven't had coffee yet. If you're not ready to add your tip before you see the service, you can politely decline and leave a tip on the table instead.
Inside the restaurant you'll find a full wilderness theme with hewn wood tables and benches, checkered tableclothes and metal plates, cups and utensils.
Highlights of the meal include the special buttermilk donuts with sugar and the fried potatoes. Served family style, the entrees are brought out individually and you can request more from the wait staff of your favorites.
My guys loved the biscuits and gravy and sausage and ham as well. The restaurant was packed even for early on a weekday, so our service wasn't quite as quick as we would have liked, but we left full and the tasty food was worth the price.
Both when you enter the restaurant and when you leave, you'll pass through a wilderness themed gift shop with lots of fun gifts, memorabilia and souvenirs to purchase to remember your visit. They also offer half and full dozens of their popular donuts to go. You can order donuts online to pick up or to be shipped if you want to get your donut fix.
While Paul Bunyan's usually serves breakfast, lunch and dinner, like many stops in the Dells they are having an employee shortage. Only breakfast is available at this time, although their website and social media show they are trying to bring the other meals back very soon.
The Dells Lumberjack Show right next door did just resume for the season, and you can find out more about this popular entertainment stop here.
Paul Bunyan's Cook Shanty is located at 411 State Hwy 13 S Wisconsin Dells, WI 53965. For more information visit them online at www.dellspaulbunyans.com.
Is your family visiting the Wisconsin Dells for the first time? Be sure to check out our Newsbreak article on what to expect when visiting the Wisconsin Dells and our other reviews of area attractions.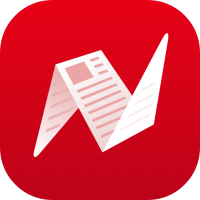 This is original content from NewsBreak's Creator Program. Join today to publish and share your own content.