Did you know that you can visit the White House, in the Wisconsin Dells? Somehow another version of the White House has magically crashed in the Dells and there are all kinds of mysteries to explore as your family tries to figure out what exactly happened.
My family has traveled across this country to lots of unique and unusual attractions, but definitely one of the strangest and most conversation worthy that we've found is Top Secret, a highly classified experience in Wisconsin Dells.
On this adventure, you'll take a tour through the White House, upside down that is! You will see the press room, the Oval Office and more.
Part way through the adventure the world will flip right side up, and you'll find lots of secrets in tunnels and the basements where well known scandals, cover ups and other top secret information is stored.
I'm not sure why there is an upside down White House in the Wisconsin Dells and what exactly happened is sort of a mystery. There are giant Tranformers outside that suggest an attack, and a T-Rex busting out one side of the building also leads us to believe that even more than we thought is going on.
Other hidden details within Top Secret keep whatever did happen a secret. You'll find fun things hidden deep in the passageways, hidden secrets throughout and lots of unplanned detours.
Since this attraction is indoors, it can be visited rain or shine. It would also be a good attraction to make a stop at if you're visiting the Wisconsin Dells in the winter months. With an affordable admission charge of $5, it's a nice diversion to make a stop at during your Wisconsin Dells experience and definitely an unusual attraction to make some family memories with.
This unique haunted house and interactive exhibit is suitable for all ages, but younger children and those who are more sensitive might have concerns with the dark hallways and spooky nature. I would recommend this attraction for kids ages 8 and up. My own teen and tween thought it was hilarious and enjoyed taking some fun photo opps around the exhibits.
Group tours are available and from what I understand tour guides are available at some times during the year. During our visit, we were unguided and able to explore the adventure at our own speed.
Top Secret, a highly classified experience is located at 2127 Wisconsin Dells Pkwy. Wisconsin Dells, WI 53965. It's located on the main strip in the Dells and easy to spot.
Admission for Top Secret a hightly classified experience is currently $5 and group / family portraits are available to purchase for an additional fee. Daily hours are 10 a.m. to 5 p.m.
Is your family visiting the Wisconsin Dells for the first time? Be sure to check out our Newsbreak article on what to expect when visiting the Wisconsin Dells and our other reviews of area attractions.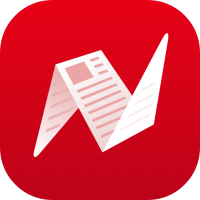 This is original content from NewsBreak's Creator Program. Join today to publish and share your own content.