It was a special night at the NASCAR Hall of Fame, Saturday October 9, 2021, when an event called I'm|Possible showed that a community that is inclusive is not only possible, but adds a richness of humanity.
The event was sponsored by Kelly Melerine and Ryan Wilson's Third Shift Productions, that not only produces videos but puts on these events under the I'm|Possible name to promote inclusion for the whole community of people with disabilities and their families and friends.
Melerine has an adult son, Cade, with autism and a passion to make sure his son has a life that is as full as the lives of others in their 20s. Attending a few events for disabled adults, the Melerines came away feeling as though the programming was done for children or senior citizens. Melerine wanted to change that and make sure that age-appropriate events are available for people of all abilities. This night was one of those events.
The I'm|Possible event was called "Triple F", standing for Fashion, Film, and Fun.
I'm|Possible showcased around 25 designers from around the country and 150 local models of different shapes, sizes, ages, and abilities. Some of the models were professionals while others amateurs. Some had physical or cognitive limitations, some did not. All displayed the clothes enthusiastically and were reminders that all people deserve fashion that reminds them they are beautiful.
Sara Okamuro, of The Soka Collective, premiered a new collection at the show. She has known Melerine for many years and participated in the inclusive fashion shows he organized as fundraisers for needs at the Webb School, which his son attended.
Okamuro said, "Debuting a new collection under a new name was a big deal for me. It was exciting, and I put a lot of pressure on myself to turn out the best collection of my life. Debuting it at I'm|Possible felt fitting because Kelly (Melerine) coerced me to come back to fashion four years ago when I had stopped designing after my son died. Those kids at Webb Street pulled me in, and seeing a lot of those same faces at the event just made that return feel full circle."
Interpreters were available for the deaf, and the interpreters reminded the crowd how to applaud for the deaf models so they did not miss out on the appreciation.
The fashion for the evening included swimwear, jeans, workout wear, casual, and evening clothes. As with everything else, the fashion was inclusive.
"The camaraderie is something I haven't seen at any other fashion event. The models are all supportive of each other. The atmosphere is caring, and while so many people claim inclusion, I'mpossible actually delivers. EVERY model is treated identically by each other, by the staff, and by the designers. Everyone is an equal part. No one is treated as better or less," Okamuro said.
The fashion show had groups of professional photographers at each end of the runway and throughout the facility, but many amateurs were snapping and filming away, too. Hair and makeup professionals assisted models in getting ready for the evening.
Jeanne Massey's 20-year old son Dawson, who is autistic, modeled in the show.
Massey said, "With Dawson, his initial feeling is to stick to himself, but these events encourage him to interact with others and truly showcase his personality. It also gives families and caregivers the opportunity to meet others who can relate, and we make new friends, too. It's just a blessing all the way around."
Two short movies by Third Shift Productions were shown to demonstrate people of all abilities can star in films where their disabilities are incidental.
Melerine plans to continue to produce inclusive events to celebrate diversity. Those who may be interested in getting involved may contact him here.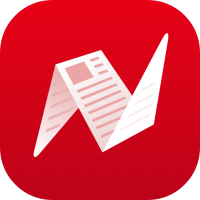 Have you downloaded the News Break app? You can do that here. All of your news in one app.
This is original content from NewsBreak's Creator Program. Join today to publish and share your own content.