A reception to celebrate the October exhibition of artist Rogelio Calvo's work was held Thursday night at the Iredell Arts Council gallery at the Old Jail. Many friends of both the arts and artist showed up to view his work and celebrate the exhibition.
Calvo, the former executive director of the Arts Council, is well known in the area for helping attract attention to artists in the community and working diligently to provide avenues in which they could exhibit their work. Calvo's warmth and desire to bring people together was a great catalyst for the Statesville community of artists and a great gift to local arts lovers .
Oils and printmaking are at the center of Calvo's work, though he also uses other mediums such as charcoal. This particular exhibit celebrates Calvo's life, giving glimpses of his Panamanian-American heritage. It also shows both his whimsical side and serious side, as well as the concept that all things are art.
An art instructor at Mitchell Community College Calvo teaches drawing, printmaking, and painting, yet Calvo says during these last two years he has changed his focus and renewed his effort to primarily make his living by selling his art. Many of his pieces are for sale during this exhibition.
Bright colors are evident in many of Calvo's paintings and the interest he has for the people he paints shines through.
He says he always had an eye for the visual, even as far back as elementary school. While the schools did not offer much in the way of art education, he took almost any project and added an artistic bent to it.
Calvo says he believes art has an element of hospitality, where the artist invites their audience to share an experience. In doing so, Calvo also invites the person into his mind, which shows his beliefs, his interests, and his life.
Calvo's exhibition will be available for viewing through October 28, 2021.
To schedule a viewing of the exhibition, text John Kopplemeyer at 704.880.2101 or email the Arts Council at mail@iredellartscouncil.org.
The Iredell Arts Council is a non-profit arts organization serving the residents, artists and arts organizations of Iredell County. The organization serves as an extension of the NC Arts Council as their Designated County Partner for Iredell County, and is funded through individual and corporate donations, grants and the NC Arts Council's Grassroots Arts program.
Also coming up soon for the Arts Council is the Local Artist Spotlight, featuring area musicians, October 21, 2021, at 7:30 p.m. at the Old Jail, 203 S. Meeting St., in downtown Statesville. There is no cost to attend.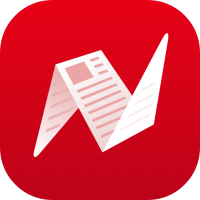 Have you downloaded the News Break app? You can do that here. All of your news in one app.
This is original content from NewsBreak's Creator Program. Join today to publish and share your own content.