We had an odd relationship.
I liked him. He was smart and funny and interesting. We had some common interests. In fact, that was how we met.
Something just wasn't right, though. I couldn't put my finger on it. It was as though we had a great relationship on the phone, but when we went out together it was odd. Nothing I could put my finger on, but just not a lot of connection.
He also didn't seem to have a lot of time for me.If we made plans to do something, he canceled out a lot. He had a job that did have a lot of emergencies, so it was an easy excuse.
We had a conversation one day about a woman he worked with, who he called his "best friend". He said her husband had just come back from a deployment and was accusing the two of them of having an affair.
He got unreasonably angry when I had sympathy for the husband. I took note of the anger. My thought was if the two of them had spent time alone together, and he knew about it, I could understand the husband's paranoia. Especially when he was out of the country.
I broke things off with him once, but a couple of days later he called me asking for another chance. I gave it. Nothing changed. I couldn't understand what he was looking for and why he wanted things to continue. Our relationship seemed to be a lot of phone conversations and texts - yes, entertaining, but not what I want in a relationship. Mentally I moved towards a place where I saw him as just a friend. I didn't see it going anywhere.
One weekend he had been traveling in his car alone and he called me many times throughout the weekend. They were fun conversations.
But suddenly the next week all contact stopped. Totally. I was ghosted. He would not respond to any message or answer any phone call. I was angry but went on my way, though I missed my friend.
Time passed and guess what? He married his best friend. I guess I was going to be the "girlfriend" called to testify on his behalf if the husband pulled him into their divorce as the "other man".
What I would have had to say wouldn't have been overly supportive. He obviously didn't know me at all.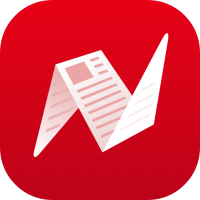 Have you downloaded the News Break app? You can do that here.
This is original content from NewsBreak's Creator Program. Join today to publish and share your own content.