I have walked and run the Troutman trail from the Depot down to the Troutman Village shopping center many times. How did I miss there was a massive park just steps away? After realizing I may be missing something, I checked out the full Troutman ESC Park. I loved what I saw.
The park is located on 30 acres, donated by local business Engineered Sintered Components. Other local companies and citizens chipped in to make it the beautiful public attraction it is today.
The trail is interesting and well-maintained. The Richardson Greenway is part of the Carolina Thread Trail, which networks trails and greenways, and green areas in 15 counties. You can run and walk and ride bikes, both through the town of Troutman and in the park with greenery surrounding you. There is also a nature trail you can explore. Altogether it has about 3.7 miles of trails.
Kids can have a blast here, and parents will enjoy watching and maybe even joining in. The playground is huge and well maintained. Then there is the splash pad - even when the water is not flowing, the color grabs the eye as though it is a piece of artwork. The giggles and laughter as the kids run through make the joy infectious. It takes my history of jumping over sprinklers to a new level.
There are soccer fields that are often used for youth leagues. A lot of family memories are being made here.
There are dog parks for both small and large dogs, playgrounds for them to run and interact with other dogs.
There is a little library where you can grab a book and find a great place to read. If you don't finish, it is yours to take home.
There are places to sit and take it all in, both benches and picnic tables. I sat at a table with my iPad and wrote one day I was there and it was a great alternative to a coffee shop or office.
Take a look underneath the flagpole, where bricks show the names of supporters, honorees, and memorials. I love seeing this kind of tribute in public places and the design is really eye-catching.
The Farmer's Market has closed for the year, but is a great gift to the community, with locally grown food, crafts, and baked goods. Put it on your "to do" list for next summer.
You can reserve the Depot, Pavilion, or fields by contacting Emily Watson, Troutman Parks & Recreation Director. Minimal fees will apply and priority is given first to Town of Troutman functions (or events the Town co-sponsors), then Troutman residents. The Application and Rules can be found on the Town of Troutman website.
The Troutman ESC Park is located at 338 North Ave in Troutman, NC. Public parking is available at Town Hall or in the park. The park is open from dawn until dusk every day.
"Forget not that the earth delights to feel your bare feet and winds long to play with your hair." – Kahli Gibran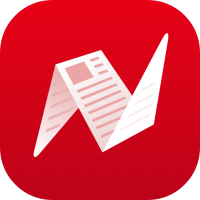 Have you downloaded the News Break app? You can do that here. It's an easy way to stay in touch with news in our community.
This is original content from NewsBreak's Creator Program. Join today to publish and share your own content.