Fun, fashion and films. The upcoming event called "I'm|Possible " will bring all three to Charlotte on October 9th, along with a grown-up celebration of inclusion.
Kelly Melerine is a caregiver by nature and by circumstance. His son Cade, 24, has autism. He and his wife also take care of her brother Brett, who is 50, but has been disabled since birth.
His business partner at Third Shift Productions Ryan, 23, also lives with the family. They met at a film festival when Ryan was 16 and had a mutual respect for each other's acting. He moved in several years ago, when he needed some extra support. Kelly's nephews have also lived with him most of their lives and are part of the busy household at times.
Whatever the needs, Melerine's life shows that we get through obstacles together.
Melerine is heading up an event called "I'm|Possible", a big celebration designed for the inclusion of all people, regardless of abilities. The event name is also the name of their charity designed to bring this sort of event to the community on a regular basis.
The evening will include a fashion show. It will also include short films that are not primarily about disabilities but feature disabled actors in regular roles. And the evening will include fun, because people of all abilities need that.
"We're passionate about it. We want to show the beauty of inclusion, and want to let people know that people with disabilities want to do the same type of things as anybody else. I'm tired of the pity party approach to events that people host."
Melerine said as his son became an adult he saw the events for adults with disabilities were often juvenile and not what other adults would enjoy. He grew frustrated and started thinking about ways to hold fun events for all people. I'm|Possible is one of those events.
Melerine had headed up a fashion event when his son was in school, generating money for an inclusive playground and many other things for that school. That event also let the kids mingle with others without boundaries, his vision at the start.
While working in the mortgage business by day, Melerine has always taken on acting and modeling jobs on the side. Over the years he has met many people in the fashion industry.
"People think that people in the fashion industry are so self-absorbed and stuck-up and you will see that these people are caring and really have a passion for doing this."
Designers are coming from New York, Orlando, Atlanta for the show. Local designers will also be featured. The 150 models will be inclusive group, both professional and amateurs of all abilities.
Kelly's family moved to the Charlotte area from Louisiana after Hurricane Katrina, so also expect some New Orleans influences throughout the evening's fun. He said he is missing Mardi Gras.
I'm|Possible will be held on October 9, 2021, from 7 p.m. to 10:00 p.m. at the NASCAR Hall of Fame (400 East Martin Luther King Junior Boulevard, Charlotte, NC 28202). Tickets are $50 and available at Eventbrite.
Kelly is also an author. His book "Don't Squeeze the Spaceman's Taco -- Lessons Learned from My Son with Autism" was written to encourage other parents of children with autism, and educate others people who are curious as to what their life is like.
The caregiver in Kelly wants his son, and others in the community, to mingle and experience an exciting night of fun at I'm|Possible, proving that adults with disabilities want the same thing everyone else wants from an event - fun that celebrates people, whatever their abilities.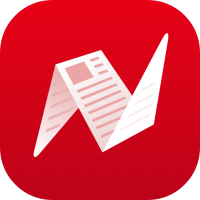 Have you downloaded the News Break app? You can do that here. It's an easy way to stay in touch with news in your community. And me!
This is original content from NewsBreak's Creator Program. Join today to publish and share your own content.