You know that little toddler trick. They fall down. Everyone pauses a second to see if they're hurt, including the toddler. Then everyone spontaneously claps and cheers for their amazing feat. Tears don't come. The toddler is all smiles and proud of themselves. They learn that taking a fall is a part of life and people appreciate their ability to recover.
Deflection is simply changing the direction of where the thought or conversation is headed.
I've recently been having to use deflection in my life a lot. My mother has Alzheimer's. Often she gets stuck in a negative thought process. The brain in this state is often your enemy, though with deflection it can be your friend. A shift in direction and she can go from severe depression to feeling all is right with the world.
One strong trait of Alzheimer's in my mom is her complete lack of recollection of the death of everyone she loves.
My dad, for instance. He died nearly five years ago. Mom was there through all of it. She was the one who made the decision that it was time to put him in Hospice care. She and I had stayed with him his first night in our local Hospice house. My brother stayed the second night. We vowed my dad would never be alone and he wasn't. He died that night, my youngest brother at his side.
Mom was at the Hospice house within minutes of him dying. She planned the funeral, sat in her place on the front row, and was a gracious hostess throughout.
She remembers none of it.
On days she acknowledges he is dead (usually she doesn't), she believes he died when she was visiting family in Wales and we didn't tell her about it. She has only been to Wales once in the past ten years - it was with me a few months after my dad died, to try to get her out of her deep depression. She doesn't remember that trip at all now.
If we feel the need to tell her he died, she is broken-hearted, like it is happening for the first time. We have learned to only tell her he died if she has asked about dad over and over again. Usually, she'll ask me where he is and I will tell her I haven't seen him. Then I immediately change the conversation to something else.
Sometimes I'll produce chocolate for her (my mom really loves chocolate) and other times I'll change the subject to something completely random. I've told her about the sale of my house and my subsequent move about a hundred times lately. Luckily I don't have to get very creative. She forgets anything I tell her about my personal life almost immediately.
I've learned that deflection is great not only with my Mom but in other situations where tempers or emotions escalate. Sometimes we all need to be redirected and head in a different direction.
Deflection is an easily learned skill and in this negative world, it's one you will find particularly useful to consciously develop. I hope you don't master it for the same reason I have.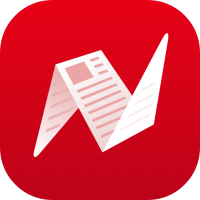 Have you downloaded the News Break app? You can do that here. It's an easy way to stay in touch with news in your community.
This is original content from NewsBreak's Creator Program. Join today to publish and share your own content.