We have become a people who run away from confrontation.
Well, many have.
Truthfully I'm OK with it. It's been a part of my life for as long as I can remember. I was one of five children. Need I say more?
At least some combination of us fought every day. The TV was a major problem. We only had one. There was no disagreement when our parents were home. We had absolutely no input into what we were going to watch. Well, maybe they would choose something we said we wanted to watch or something they knew we would like to watch, but if it came down to them or us, it was always them. As they said, they bought the TV.
There were some brutal battles between siblings, but five minutes later we'd be cuddled up on the couch looking at the Sears catalog together. (Kids, just think of it as the entire Amazon site.)
As I grew and began dating, I found out everyone was not from this type of family. There were several different opinions that seemed to exist:
The woman is to be docile and give in. Always.
Conflict means there is no love there, so we may as well break up.
When any conflict occurs, walk away and don't speak to the other until you both cool down.
The one who yells the loudest wins.
it was very confusing to me. I had seen my parents argue all my life, often laughing as they did it. Sometimes they got heated. Never did it concern me. They would work it out.
After having a few fast breakups when a conflict occurred, I learned that in relationships we need to make a conflict plan early on. I wasn't a fan of the yelling, didn't have the attention span to remember I was supposed to be mad at the other for long, and none of it had anything to do with my feelings at a base level.
And then there was me - I am simply not the docile type. I love opinions. Varied opinions. I love debating them. Well, if the other person doesn't turn into a brick wall and refuses to move.
I finally learned that conflicts need to come up as a topic of conversation early in a relationship. We need to talk about what we saw in the relationships of the people around us growing up - what was good, what was bad, and what we wanted to do better. We had to come clean on our faults.
For example, I know I have a stubborn nature. Sometimes when I give my opinion it seems as though I have dug in and will never change my mind. But I will and I do. I need to talk it through and if there is logic I am missing or an emotion that I don't possess myself that I need to respect, I can back down.
But I shouldn't ever quit being me. If someone wants me to back down every time, I am not the woman for him. If he refuses to engage when he is mad or upset about something, or raises his voice and pulls out the profanity, he is probably are not going to be right for me.
When all is said and done, we need to come to the table and respect each other. We need to enjoy the person the other has become throughout their life. We need to agree conflict is a natural part of life and it may happen from time to time. That doesn't mean we can't get along or need to break up.
When conflict happens, sometimes we need to compromise. That doesn't mean either of us loses. Maybe it's not your way or my way, but a new way. Maybe being able to pursue what is best for us both makes us the winner. Every time.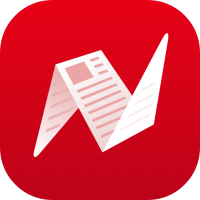 Have you downloaded the News Break app? You can do that here. It's an easy way to stay in touch with news in your community.
This is original content from NewsBreak's Creator Program. Join today to publish and share your own content.