When the coronavirus pandemic started, the fear of many people involved in suicide prevention, or with at-risk loved ones, was that the suicide rate was going to skyrocket. That didn't happen.
While current CDC statistics only show through 2019, the number of suicides has remained stable for the past five years. In fact, in 2019 there was a reduction nationally to 47,511 from 2018's 48,344.
Still, there is much room for concern. In the 10-34 age group, suicide is the second leading cause of death in the U.S. It's the 4th leading cause of death in the 35-44 age group, the 5th for 45-54, and the 8th for 55-64.
In North Carolina, ER visits from self-inflicted injuries were down 12% from 2019 to 2020. NC was at 12.9 suicides per thousand in 2019, or #41 amongst the states.
Susan Tolle is a suicide prevention advocate in Iredell County. She understands the feeling of helplessness many friends and family feel as they see loved ones struggle with suicide ideation and attempts on their lives. Her daughter struggled with it herself five years ago at age 36.
It threw Tolle into a tailspin and through her research she came in contact with the American Foundation of Suicide Prevention (AFSP). Through that organization, she gained a lot of knowledge that not only helped her family but has taken her passion and allowed her to teach and support others.
Unlike the past, more people will talk about suicide openly, but we still have a long way to go.
"I think we're getting the word out more, we're talking about it more, we're doing a lot more around suicide awareness. We're training teachers, we're training parents."
"We have to ensure that all of our efforts are reaching everybody," Tolle says. We can't rely on just online, we can't just rely on face-to-face. We have to make sure that the whole community uses a systemic approach."
"We have to educate the community, we have to educate the schools, we have to educate our families, we have to educate our church families. We have to reach everyone. If we do that and do that well, we'll get them to understand."
Tolle says that parents need to be paying attention to their children of all ages, but especially teenagers.
"We need to be very involved with their lives. Sometimes we need to snoop."
She also says that she knows from experience that therapy helps, especially family therapy. For someone dealing with depression, she says she has seen where having both a psychiatrist and a counselor involved working together with the patient as a team is very effective.
September is Suicide Prevention Month. It's a time for extended focus on the issue of how we prevent suicides in our community.
A Town Hall was held for parents and other interested community members at the South Iredell High School Performance Art Center, Tuesday, September 21, 2021. This was a joint effort by the Iredell-Statesville Schools, the United Way, the Children's Hope Alliance, and Partners Behavioral Health Management. You can access a video of that event here.
Tolle also says she is available to do programs for churches, PTAs, businesses, or other community groups. One is called "Talk Saves Lives" which teaches people to better know who may be at risk for suicide, how to notice warning signs and how to reach out to people contemplating suicide. Other programs offered can be found on the AFSP website. She can be contacted for scheduling at (704) 450-6162 or by email at bstolle@bellsouth.net. Tolle does these workshops free of charge. Many workshops can also be viewed online.
While suicide statistics may not be going up overall, a supportive community can get the statistics down more. There are things people can do to help support someone through the feelings. As the AFSP says, assume you're the only one who will reach out. Be prepared.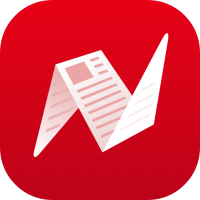 Have you downloaded the News Break app? You can do that here. It's an easy way to stay in touch with news in your community.
This is original content from NewsBreak's Creator Program. Join today to publish and share your own content.