My niece and her boyfriend planted a sunflower maze this year. Taking my mom there in September was her first outing with us since we moved her to a local memory care facility in June of this year.
We lost our dad in December of 2016, just one month short of my parent's 60th wedding anniversary. During their marriage, they had five children and made a good life together,
We noticed Mom seemed very fragile when Dad was hospitalized for an extended period of time starting November 8, 2016, until he died December 18th. She was very unsure of herself, which was unlike the strong and competent nurse who was the first person friends and relatives usually called when someone was sick.
She was understandably depressed when my dad died, though her depression was deeper than seemed normal. But what is normal when it comes to grief? We decided this was just her normal and we would help her through it..
She no longer found any joy in life. None. Smiles didn't reach her eyes and it was as though she was removed from reality. She didn't seem to be able to have a conversation without bringing my dad up. Her thoughts were mired in grief.
We noticed she was more forgetful than usual, but we decided she was so embedded in the depression that she simply wasn't paying attention to other things.
As the pattern continued, though, we began to think something else was going on.
My four siblings and I all lived within 30 miles of my mom. We visited often. She started telling people she never saw us. She probably saw at least one of us every day. She told me her friends never called. They called often.
We received a diagnosis of Alzheimer's in 2020. By that time it had escalated quickly. In October my siblings and I began taking turns staying nights. There had been an incident where my niece found my mom on the living room floor, unhurt, but unable to get up. My sister went over and together they got her up and on her couch.
An amazing cook, she hadn't stopped baking, but she gave most of it away or would let it spoil. We had no idea she was not eating regularly.
Staying nights made me particularly nervous. I am a deep sleeper. I slept in a bedroom across from her kitchen several nights when she got up and made herself coffee and toast, I heard nothing.
I was there a few times when she was on the level of manic. One time she swore my Dad had just been there, hooked up to an I.V.
"Dad's dead, Mom."
"I know he's dead, Kim. Where is he? He was just here."
She looked in every room and then outside. I texted my siblings so they knew what was happening. She finally called my brother who tried to explain that Dad was dead and wouldn't be there. She got angry with him, but it made her sit down. After consoling her, I distracted her with coffee and chocolate. She was fine after that. I was on edge.
She resisted having someone stay with her during the day, but we finally knew she needed it. We found someone who seemed perfect. She called us shortly before she was supposed to start and said the family she had been working for had decided they were not going to put her current patient in a nursing home after all. She couldn't work for us. We realized this may be what we encountered constantly if we relied on at-home caregivers.
My sister and brother checked out a memory care facility in town. It was one that she had approved of when she was more of herself. They recommended we move her, We all knew it was time. It was difficult. We knew she had a fear of nursing facilities. I always said I would not agree to put her in a facility as long as she still remembered my name, She still remembered my name.
We did the math and decided the memory care facility didn't cost much more than full time care givers. It was a safer environment. We all felt increasingly inadequate to care for her when we were with her nights. One untrained person did not seem adequate to meet her needs and our modest mother was not comfortable accepting certain help from her children.
She still remembers the names of each of her five children, but is fuzzy on the grandchildren and great-grandchildren. My nephew recently turned 30. She was shocked. She thought he was eight.
We miss our smart and funny Mom with the razor-sharp memory who understood the nuances of who we all are so very well. The mom we knew isn't there anymore. It's as though she is dead and someone else has moved into her body.
The place where she lives is still on active COVID protocol so visits have to be made by appointment and are limited to 30 minutes at a time. We're used to dropping in to see her whenever we please. It has been an adjustment.
Mom's mind changes daily. We never know what to expect when we see her. Overall she has adjusted well to the memory facility, but even before we moved her she was very confused as to where her home was.
I could lie to her face as a teenager. She always knew I was probably lying and shaped who I became as an adult by always reminding me, "I may not be able to know whether you're telling me the truth, but God's listening."
As an adult, I choose not to lie. Usually. While I don't understand Mom's muddled mind, God hears and calms the cries of her soul. Even if it's in the words of her daughter agreeing that Dad should be there to pick her up soon.
In that sunflower field where her best friend Donna and I took her, the fields look different every day. New types and colors of sunflowers will bloom, making pictures look different one day from the next. Mom's mind is the same.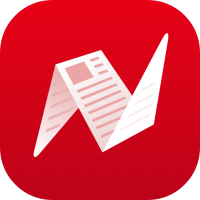 Have you downloaded the News Break app? You can do that here. It's an easy way to stay in touch with news in your community.
This is original content from NewsBreak's Creator Program. Join today to publish and share your own content.