It was Family Day on Saturday at the Rescue Ranch in Statesville, N.C. and many came out to enjoy all of the fantastic things that awaited them.
Kids certainly enjoyed the animals, feeding the goats and sheep. Kids and parents alike seemed to respect the "Please Don't Feed Fingers to the Animals" signs. No fingers were lost in our time there.
There is everything from miniature horses to a very large turtle to a pair of turkeys to a pig just ugly enough to make you believe it is incredibly cute. Don't tell the others, but I believe he may be my favorite, (Or is it a she? I was busy looking at that face!)
A 10,000 square foot playground, the Earnhardt Family Playground, is a kid's wonderland. It's also inclusive, so all children can play. The playground is usually open to the public Monday through Friday from 9:00 am to 3:00 pm, though they ask that you call ahead to ensure the facility is open before you head out. The fee is $3.00 per child with all proceeds helping fund the Ranch's education programs and animal ambassadors.
On Family Day while the playground was active with adults and their children playing on the swings, zip lines, slides, and climbing walls, and a small train traveled around the ranch full of delighted children.
Vendors offered all kinds of different items, and then there was food such as hot dogs and homemade ice cream.
Rescue Ranch was founded by Krissie Newman and NASCAR driver Ryan Newman to not only rescue animals that need a safe home but to provide hands-on experiences to teach proper care and humane treatment of animals.
The Ranch often hosts groups of children - from birthday parties to Scout programs to school groups. Family Day allows everyone to come by and enjoy an assortment of vendors while getting a taste of the other things the Ranch has to offer.
Rescue Ranch will also offer their services outside of their campus, such as the Rescue Readers, that (for a small fee) will go to school groups and read books teaching humane animal education. They will also bring one of the Ranch's "Animal Ambassadors" as a special guest.
Other than the playground, all tours of the facility must be set up in advance. Everyone over the age of 12 is asked to wear masks indoors.
A recent addition to the Ranch is helping local shelters and rescues place dogs and cats for animal adoption. In the future, they hope to add farm animals, bunnies, hamsters, and exotic animals to the program. Adoption fees include vaccinations and the spaying and neutering of the animals to promote responsible ownership.
Future plans for the Ranch also include a 24-hour veterinarian clinic, an "extern" program, and a disaster relief program.
Yoga at the Ranch begins Saturday, September 24, 2021, from 10 a.m. to noon. The cost is $10 per person. Mimosas, coffee, and light snacks will be provided after class, as well as a visit from an Animal Ambassador.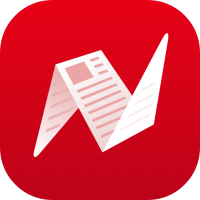 Have you downloaded the News Break app? You can do that here. It's an easy way to stay in touch with news in your community.
This is original content from NewsBreak's Creator Program. Join today to publish and share your own content.