Aulcie, was chosen Best in Festival at the Full Bloom Film Festival in Statesville, NC this weekend. The film was written and directed by Dani Menkin, whose 2016 documentary "On the Map" was the story of the first European championship won by the Israeli Maccabi Tel Aviv team, in 1977.
Aulcie is the story of a member of that team, Aulcie Perry, who after getting cut from the Knicks moved to Israel to play for the Maccabi team. The documentary showed the fullness of his life, good and bad - the superstar status he obtained in Israel, his long-time relationship with his Jewish model girlfriend Tami, his relationships with his son Aulcie Jr., and his search to find his daughter, his descent into drug use, time in federal prison for drug charges, and road to redemption.
The documentary is compelling and leaves you wanting to know even more about this interesting man's life.
The film is currently showing at film festivals around the country. It was executive produced by Nancy Spielberg & Jon Weinbach ("The Last Dance").
Best Narrative Feature went to "Samland", the first feature film by Writer-Director-Producer Juan Pablo Reyes. Reyes presented a movie detailing the complexity of life faced by illegal immigrants.
Carlos Montilla portrays Paz, an illegal immigrant whose father is found and killed by ICE agents. At odds as to what to do, but knowing he can't go home, he calls Jota Jota (Luis Fernandez) who sets him up to marry the drug-addicted American Sam (Hanna Balicki).
The couple's relationship starts off less-than-enthusiastically, but they are forced together to pursue their American Dreams of a green card for Paz and reconciliation of her daughter for Sam. Meanwhile, Jota Jota chases after them to attempt to recover a pinata with valuable contents
The story renders thought of how the American Dream differs for all of us. The film's got grit and heart and humor and action and humanity.
The worldwide premiere was at the Full Bloom Festival. It will next be shown at New York's Latin Film Festival.
Best Documentary Feature was "Saving Spiracle", the honest and emotional story of Spiracle Media, a small business in Charlotte, NC, who had started working on a documentary detailing their company's success for their ten-year anniversary. COVID hits the scene almost immediately, impacting the company. The documentary instead becomes the story of a small business struggling for survival.
Three top executives, their wives, their CFO and some of their employees share their experiences. The stress and pain of having to make business decisions about employees you consider family, cutting salaries, cutting employees, losing employees, the fear of being an employee dreading the writing on the wall, and the impact of how work life impacts personal life - all issues were all discussed boldly,
The wives of the executives were particularly poignant as they shared the pain of dealing with your mate as they are under extreme stress and how that impacts all areas of their family's lives.
Saving Spiracle is a film that employers and employees will identify with, and that will remind you of the personal and family dynamics we all face in our lives. This showing at the festival was also their public premiere.
(Note: As a business, Spiracle is back on more solid footing, at full staff, adding new employees and new ventures to their mix of services.)
Best Short Narrative was "The Legacy Sessions", a film by William D. Ashton.
Darby (Julie Kashmanian) is a teenager whose mother had died in the past year that has moved to live with the father she barely knows. She is moody and depressed and not settling in well.
She is forced to take a drama class, and one of their projects is to write a narrative of a person they are matched up with at a local senior citizen's home. She is matched up with Flora (Bonnie Jourdan), a 95-year-old woman who makes her think about her life a bit differently.
The now 97-year-old Jourdan attended the festival to represent the film and her beautiful performance and vibrant zest for life was a delight for all to see.
Best Short Documentary was "Saving Juliette", Evey Wilson Wetherbee's presentation of the emotion and frustration of people in Juliette, Georgia, who find out the unlined ash pond of the local power company is impacting the quality of their well water. The film produces a powerful picture of people fighting together for their common good and attaining victories and defeats together.
The film is available for free viewing on YouTube. You can find it here.
Best Animation went to "The Boy and the Mountain" by Santiago Aguilera and Gabriel Monreal. It is the story of Hernán, whose father wants him to stop daydreaming and work for success. Hernán, however, decides to fulfill his dream and changes the meaning of his life.
The Full Bloom Film Festival featured 35 films from filmmakers in six countries.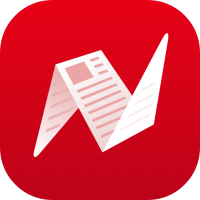 Have you downloaded the News Break app? You can do that here. It's an easy way to stay in touch with news in your community.
This is original content from NewsBreak's Creator Program. Join today to publish and share your own content.