It took Juan Pablo Reyes over seven years to bring his first film "Samland" from concept to completion. This Friday Reyes will see the reaction of a public audience as he attends the premiere of his film at the Full Bloom Film Festival in Statesville, NC.
Reyes wanted to be a filmmaker at a young age. Growing up in Miami, the son of Colombian immigrants, Reyes left Miami to attend film school in Orlando. After film school he decided Los Angeles presented the most opportunity for him. He has lived there ever since.
Reyes has worked in production for about 20 years, including the production of several reality shows. (He worked on the very first season of The Batchelor, for instance.)
But he always knew he wanted more. He knew he wanted to be a filmmaker.
The first draft of his movie "Samland" took him about a year to write. He then went back over it several times, bringing in two other writers toward the end to make sure the film had commercial appeal.
Throughout the rest of the film-making process he and his team dealt with the tough task of raising funds to make a quality film. They began by crowdfunding in their community and then found a few small investors. Every segment of film-making, even post-production, was slowed by the need to raise more money.
Reyes was more fortunate than many, though. Relationships he had made through his twenty years of production work meant he had resources that were helpful for minimizing the cost.
COVID hit during the crucial time of post-production. Much film and television production shut down, so to maintain their momentum Reyes and his associates often had to be creative. Finally they got there. They had a finished film.
Reyes says, "You're young and you just want to work and be busy and pay your bills - but it just got to the point where creatively I hit a wall and wanted to do something for myself finally. And I did. It wasn't easy, but we hammered away and we kept at it and got the movie made."
This is Reye's first feature film. He directed three short films prior.
The Full Bloom Film Festival was the first to accept the film. After the Full Bloom acceptance, recognition from other film festivals began to roll in.
Reyes says while the film is the story of an individual journey of an immigrant coming to this country, it differs from many similar films in that it is from a Latino filmmaker with personal experience within that perspective. He says the film has more action and a bit of the abstract in it, too.
"In the end it's about the American Dream and what it means to you, and how that differs for an immigrant," Reyes said.
Reyes is very proud that his film's cast and crew were diverse and inclusive, many also possessing a strong immigrant's perspective, and he hopes that is another element of authenticity that people feel as they watch the film.
"Samland" is the Red Carpet Event at the Full Bloom Festival on Friday night, September 10th. The red carpet will take place at Shearer Hall at Mitchell Community College at 5:30 and the film will premiere from 6 to 7:45 p.m. (Note that the film is intended for mature audiences only and includes adult language, drug use, and brief nudity.)
The Full Bloom Film Festival will take place at various venues in downtown Statesville this weekend, September 9-11. Tickets can be purchased from Eventbrite, and available are tickets for individual showings, day passes, weekend passes, or VIP weekend passes. Information about the films being shown, and a schedule, is available on the Full Bloom website. (Note that masks are required to be worn inside all venues.)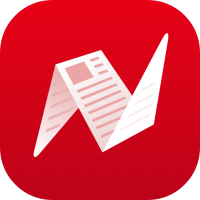 Have you downloaded the News Break app? You can do that here. It's an easy way to stay in touch with news in your community.
This is original content from NewsBreak's Creator Program. Join today to publish and share your own content.