"I don't think there's anything on this planet that more trumpets life that the sunflower. For me that's because of the reason behind its name. Not because it looks like the sun but because it follows the sun. During the course of the day, the head tracks the journey of the sun across the sky. A satellite dish for sunshine. Wherever light is, no matter how weak, these flowers will find it. And that's such an admirable thing. And such a lesson in life." - Helen Mirren
Lucas Beaver and Spenser Cass were thinking about making a corn maze at Beaver Farm for a fun fall activity. Instead they ended up deciding to create a sunflower maze.
"We thought perhaps it would be a bit more unique in the area," Cass explained.
The couple planted 50,000 seeds of different varieties. Beaver says they expect there will be over 90% germination. Cass added that many plants have multiple blooms on them, so over 50,000 blooms are expected.
The sunflowers are pollenless, and do not have seeds. They are intended for ornamental use and will not be an issue for most allergy sufferers.
You still may see a few bees feasting on their nectar.
The maze is not meant to be a confusing obstacle course, but instead a stroll through the beautiful and vibrant flowers. There will be some hay bales and benches throughout for those who need to sit for a minute and rest or take it all in.
Beside the maze is an area planted for picking, so those interested in taking home some flowers for an arrangement can cut and purchase them for $1 a flower. You do not have to go through the maze to pick your own sunflowers.
Some already picked arrangements may also be available.
The maze will open Saturday, September 4, and will be open from 10 a.m. to 7 p.m. every day except Wednesdays and Fridays, when it can be rented by photographers or parties who want a private maze walk. It will be open on Labor Day.
A roaming photographer will be available at certain hours to take photos of people as they go through the maze. Check the Beaver Farm Facebook page for those hours. If you would like, they will send you a digital copy of your photo for $15.
A photo booth can also be rented for professional or personal photography. Leave a message on their Facebook page or call 704-872-5332.
The maze is located at 270 Beaver Farm Rd. In Statesville, just beyond Davis Hospital. Sunflowers have a rather short growth period, so the blooms are expected for only the next few weeks. The cost to tour the maze is $7 for adults, $5 for those under 12, and free for children under three. Credit cards are accepted at a $5 minimum. Note there are no public restroom facilities on the farm.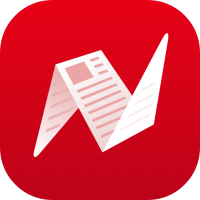 Have you downloaded the News Break app? You can do that here. It's an easy way to stay in touch with news in our community.
This is original content from NewsBreak's Creator Program. Join today to publish and share your own content.