Over the years the Westglow Resort & Spa in Blowing Rock, NC has ranked as one of the top ten destination spas in the world. In fact, it was ranked as the top destination spa in the country by Travel + Leisure in 2017.
Westglow is part of a 42-acre estate, that also includes lodging. It is now also available as a wedding venue. It is about a 2-hour drive from Charlotte and less than an hour and a half from Statesville.
Our day there, though, was to celebrate a couple of special birthdays. A friend and I each chose one of Westglow's Day Packages. Over the years we have found this is our favorite way to celebrate special occasions.
A day package at the Westglow Spa is a great escape towards relaxation, health and fitness. May 1 through October 31 is their high season, so a day package with 1 service is $250, 2 services $350, and 3 services $450. The day includes lunch and use of all their facilities. Off season prices are less.
Half days, which do not include lunch, include one service and cost $175 during the high season.
The spa's normal hours are 8 a.m. to 6 p.m. Monday through Sunday. The pandemic has required an adjustment in the hours, classes, and services available, so even if you have been there before confirm your plans with an associate in advance.
My friends and I tend to go for the full day since it not only is a getaway for us but quality time spent together.
If a guided hike is available first thing in the morning, we usually start with it. This was not available on our recent visit, but when they are it's a great way to start the day. They typically let you decide whether you want a short hike or a slightly longer one. Usually, whichever hike you choose, you are back at the spa in time if you have an 11:00 a.m. service booked. Just let the guide know before you leave.
The women's locker room is large and each woman is assigned a locker, opened with a key. A towel and a robe are both found here. You are encouraged to use the robe in many of the areas of the spa, except for the workout rooms. There are also flip-flops and slides available for your use in many sizes. These are sanitized by the spa after being worn by a patron. Additional towels and washcloths are available at the showers and additional towels by the pool.
There are dressing rooms, toilet facilities, and showers (including aromatherapy showers.) There are also all kinds of products available, many that the salon sells, that you can try. There is no need to bring body wash, shampoo, conditioner, razors or shaving cream, moisturizers, or lotion. My personal favorite is the lemon salt scrub. Rub that on your feet and they will be baby soft.
The gym is well equipped for those who want to use it. There are also classes available you can join. Water aerobics and yoga classes were scheduled the day we were there. Classes are usually small and the instructors are excellent. Local residents join the health club simply for these services.
Besides the indoor pool, there are two jacuzzis and a sauna.
Spa treatments offered are massages of all kinds, body wraps, body brushing, craniosacral therapy, Vichy therapy, facials, and a full array of salon services for hair, nails, and waxing.
A gourmet lunch is included in the day packages and includes three courses - soup or salad, entree', and dessert. Portions are smaller than you may receive in some restaurant, but adequate and designed to be both delicious and healthy. The day I was there I chose mushroom soup, a tuna poke bowl, and a lemon bar for dessert. I enjoyed it all.
The view at Westglow must also be mentioned. There are many windows with tremendous mountain views, and outdoor patios with loungers and tables and chairs where lunch can be enjoyed. The fireside relaxation lounge requires quiet and is a wonderful time to relax, take a nap, read a book or just spend some time in quiet meditation.
The spa respects COVID precautions and requires masks in all areas other than the pool and jacuzzi area by both vaccinated and unvaccinated patrons.
We left our day relaxed and rejuvenated and cared for by the staff. It's a great place for a little getaway.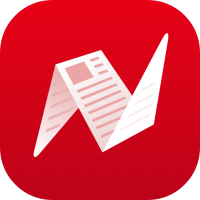 Have you downloaded the News Break app? You can do that here. It's an easy way to stay in touch with news in our community.
This is original content from NewsBreak's Creator Program. Join today to publish and share your own content.