Three women, who have each experienced an upheaval in their lives, attend the same hot yoga class. Each escapes from the class after deciding hot yoga is not for them. They all end up at a local juice bar, where they meet and bond and begin a journey of growth together.
They also meet an enthusiastic life coach, who decides they need her to help them get their lives back on track. In the process she realizes she also may need their nhelp.
Statesville will be experiencing their journey September 23rd through 25th, as the Historic Sharpe House Players present Jones Hope Wooten's play "The Savannah Sipping Society".
Terry Wall, who is directing the play, says, "The thing that endeared me to this play is the relationship between the women and how they come to each other's rescue even when they don't know they need to be rescued. It's done with love, humor and beverages."
This is one of two plays that the Historic Sharpe House has presented this year, the first being Shakespeare's Romeo and Juliet. It will be an outdoor event, held on the stage in the meadow in back of the house. Dinner will bE in the manner of a Southern lawn party.
Keith Rhyne, site manager, says using the house for public events such as this is one of the missions of the house's foundation.
Dinner will be full of Southern delicacies, with entrees of shrimp and grits and Rice Krispie chicken, along with sides of their salad, signature potato salad, green beans, corn, rolls, and a selection of desserts. Iced tea, water, and lemonade are included with the meal, or you may choose to upgrade your dinner to include wine.
Cast members are Tonya Fowler as Marla, Tammy Kennedy as Randa, Lori Lawrence as Dot, and Anna Campbell as Jinx.
The play was written by Jessie Jones, Nicholas Hope, and Jamie Wooten, or Jones Hope Wooten, a trio of some of the most successful playwrights in the U.S. Besides the Savannah Sipping Society, they are known for other comedies such as Dearly Beloved, Always a Bridesmaid, and Christmas Belles.
Director Wall said she believes those who see this production will come away from the show remembering we should spend our time with people who won't let us give up on our dreams.
Tickets for the event are available through Eventbrite. Ticket prices are from $9-$70 (prices are without fees and tax), and vary for children and adults, show only or including dinner with or without wine. Seating is limited. All groups should purchase the tickets in one transaction or email group seating arrangements to Keith at sharpehouseevents@gmail.com. Dinner tickets must be purchased at least 48 hours in advance of the event.
Doors will open for dinner ticket holders only at 6:30 p.m. and show only ticket holders at 7:30 p.m. The show begins at 8 p.m.
The Historic Sharpe House is the former home of former Statesville Mayor Silas Sharpe. It is listed on the National Register of Historic Places.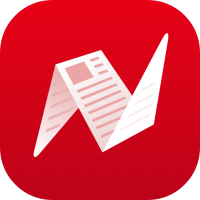 Have you downloaded the News Break app? You can do that here. It's an easy way to stay in touch with news in our community.
This is original content from NewsBreak's Creator Program. Join today to publish and share your own content.