Claire Kohler, who was raised in Mooresville, went to college in Charlotte, and currently lives in Statesville, has released her first book, "The Secret of Drulea Cottage (Betwixt the Sea and Shore).
Kohler started writing while in middle school, but said she always had difficulty finishing the things she started. She had lots of ideas, but couldn't seem to get them to completion.
Her love of English led her to the practical path of a degree in middle school English and social studies education from UNC-Charlotte in 2016.
She quickly found out that teaching middle school was not where she wanted to be at the moment and explored other paths. Currently she teaches English to students in China.
It was her husband Peter who encouraged her to start writing a book, as he knew it was a goal of hers. The timing felt right. A story began to form in her mind and she began to write.
It wasn't an easy task. Job changes, moving, and having two children (one quite recently) made for a busy life. The book took her four-and-a-half years to write, but this time she did finish.
Claire classifies her book as fantasy, but says it also is part historical fiction and has elements of mystery and romance. She wanted a mythological creature to be part of the story, but wanted it to also feel as though it was a real life story where people could imagine it happening to them.
The main character, Briony Fairborn, is a midwife, who lives on the Orkney Islands in Scotland in the 1700s. Briony is an outcast in the town and tries to avoid others as much as she can. It is a lonely life, with only one friend and no hope of others. A storm takes place that brings foreigners to the island. These foreigners open up Briony to the possibility of love, but secrets of her past are also revealed that she begins to unravel.
Kohler says the biggest obstacle she faced in writing the book was having the self-confidence to keep moving forward. It also required she do an intense amount of research due to the location and time period in which the book is written, and then make decisions as to whether authenticity or readability were most important as she wrote (especially regarding the local language of that time period.)
When asked how she would deem her book a success, Kohler says, "I already deem it a success because I did it."
While she didn't expect to write a series, when she got to the end of this book she realized there were more stories to tell. She is in the midst of writing her second book in the series and expects it will be available in 2022.
The book is available in both paperback and Kindle versions on Amazon.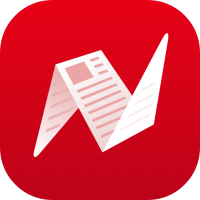 Have you downloaded the News Break app? You can do that here. It's an easy way to stay in touch with news in our community.
This is original content from NewsBreak's Creator Program. Join today to publish and share your own content.