Go to the August exhibition of artist and craftsman Ben Heineman's work at the Iredell Arts Council's gallery at the Old Jail in downtown Statesville in the next week and you will leave in awe of his talent.
Truthfully when I heard he made duck decoys I wondered if it was a show for me, but walking in the door I knew I was getting to see something special.
Heineman began carving decoys as a young boy. He loved duck hunting and his dad said decoys were getting too expensive. He told him he'd either buy some plain plastic ones for him to paint, or Heineman would have to carve his own. He opted for the carving, and not only a talent was born, but a career.
His father did other types of woodworking and his aunt was a painter, so he was accustomed to seeing both woodworking and art around him. His aunt, an artist in Holden Beach, got him to do his first flat painting in 1967, and he did his first decoy in 1972.
Dick LeMaster, the author of several books on decoy carving, was someone he admired though. LeMaster started doing more decorative work instead of simple decoys and writing about the art of the craft. Heineman took one weekend class from him, but all else was self-taught.
Heineman says, "Even today you learn more color, more styies, more techniques, different brushes, and even though I have done it for so long it is a learning process each day."
Only about a dozen people in the country make a living doing what Heineman does and he has been doing it for 45 years. It's a far cry from his college degree in mortuary science.
Heineman, who lives in Durham, is not only a decoy artist, but paints and does photography. Samples of this side of his work are also on display in the Statesville exhibit.
There is vibrancy and personality in the ducks, both in the decoys and his paintings. The excellence of his work has been acknowledged in many decoy shows, such as his five World Championships for his geese carvings.
Heineman's work will be on display through August 26. To schedule a private viewing of the exhibition, text John Kopplemeyer at 704.880.2101 or email the Arts Council at mail@iredellartscouncil.org. Art from the exhibition is available for sale.
The Iredell Arts Council is a non-profit arts organization serving the residents, artists and arts organizations of Iredell County. The organization is an extension of the NC Arts Council as their Designated County Partner for Iredell County, and is funded through individual and corporate donations, grants and the NC Arts Council's Grassroots Arts program.
The Arts Council also sponsors their monthly local Artist Spotlight this Thursday, August 19. This show highlights local musicians. It is to be held at 7:00 at their Old Jail location at 203 S. Meeting St. It is free to attend and can also be seen on Facebook and YouTube.
Follow me to see more articles like this.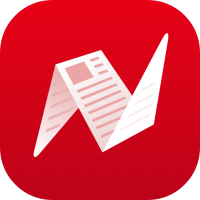 ...
Have you downloaded the News Break app? You can do that here. It's an easy way to stay in touch with news in our community.
This is original content from NewsBreak's Creator Program. Join today to publish and share your own content.