When I was a little girl, my parents kept me in line for months with threats that I would not be able to watch the annual showing of the Wizard of Oz if I didn't behave. It's hard to believe there were times when watching a movie was a one-time a year shot, isn't it?
But I was good and watched it every year. I loved every moment. Well, except the flying monkeys. They still scare me.
Imagine my joy when the Land of Oz opened in Beech Mountain, NC, in 1970, and I was allowed to experience the story for myself. I still remember the fun of being in that crazy tilting house during the hurricane, and the amazing automated hot air balloon ride at the end.
But in 1980 the park closed. The owner had died not long after opening and several disasters hit the park, making it unfeasible to remain open. In subsequent years it was hit with vandalism, and developmemt encroached upon the former theme park.
The picture changed in the early 2000s when a group of locals started to open the park once a year. Nowadays it is available to groups throughout the year for private tours, but once a year you can become part of it all during Autumn at Oz.
This year the event will be held for three weekends in September. Tickets are currently on sale for $55 for General Admission and $67 for VIP. There is an "Over the Rainbow" Observation Deck for an additional $5. Tickets generally sell out prior to the event, so if you want to go, don't hesitate too long.
The park's not exactly as it used to be. The Yellow Brick Road is a bit shorter, the floors of Dorothy's house no longer tilt during the tornado, and the hot air balloon ride no longer operates at the end. Some people remark the park has a bit of a creepy vibe, and maybe it does. It didn't bother me or any of the children I saw there. Even those flying monkeys didn't seem as creepy.
It's probably not a spot for the easily cranky. There are enthusiastic crowds and because this is a once-a-year thing you may experience some lines on occasion. Even these proved to be enjoyable to me - the shared conversations and experiences with the movie or even "back in the day" Land of Oz stories were a blast to hear. It also was fun to see the reactions of children. I met young cynics, those who felt they were a part of things, and even one who thought she may want to live there one day.
In September it is still hot in North Carolina, even in the mountains, so it can get warm.Wear sunscreen and drink plenty of water. There are even a few places you can take a rest.
The year I went the friend who was going to join me got sick at the last minute. I decided to go by myself. I was a bit hesitant that it would be a bit strange going it alone, but it turned out to be a great decision. (Other friends had tickets later in the day.)
I was able to go through things at my own pace, flying through things that didn't interest me, and taking more time for the things that did. It also allowed me to eavesdrop on a few of the conversations around me, hearing opinions of people of all ages. That's always fun. Plus I was able to simply enjoy the experience my way. Sometimes the opinions of others can change it for you. I missed my friend, but I was able to have a lot of fun alone.
The characters are happy to be there. I will admit that in person the flying monkeys were surprisingly my favorite, though that Cowardly Lion was also a lot of fun. I let the monkeys know they scared me in the movie, so they were on their best behavior.
There are photo ops galore. The characters are almost always ready to pose. Some attendees go in costume themselves, both kids and adults. If you enjoy that don't hesitate. You'll be in great company.
When you did have the fantasies of childhood, it is easy to be more critical as an adult. When I first went all was shiny and new. Plus I was a child, so wouldn't have noticed any flaws, The park is dated now and sometimes shows wear and tear. Those who get it ready for the Autumn at Oz event, though, put in a lot of work to buff it up and help make the fantasy come alive.
I enjoyed my trip down memory lane. Most of those around me seemed to enjoy it, too. It's not every day you get to step into the land of one of your favorite movies.
Autumn at Oz is a once-a-year thing (unless you schedule a private tour), as watching the movie was in my youth. It's something different to do with your children or grandchildren, or with friends who can suspend adulthood for a few hours. I even recommend it alone. I reminisced and made great memories and was so glad I went. I hope if you go, you can say the same.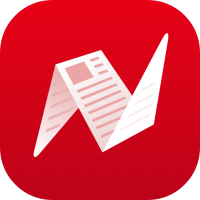 Have you downloaded the News Break app? You can do that here. It's an easy way to stay in touch with news and happenings in our state.
This is original content from NewsBreak's Creator Program. Join today to publish and share your own content.
#SummerBucketList