This month is National Parks and Recreation Month and I am looking into some local parks in the Statesville area.
I sometimes still call Caldwell Park "the airplane park".
When I was growing up, the big attraction at the park was the airplane, a Navy surplus jet fighter. It arrived in 1964, after one was also received in Mooresville. I remember climbing all over it as a child. Any time was a good time at the airplane park. I have no idea when the airplane was taken away from the park, but suspect it was sometime around the early 1970s. Maybe someone remembers the history on that and can enlighten us in the comments.
Back then, there were a few tennis courts. Over the years, though, the city has further invested in courts and made Caldwell Park a tennis center for all kinds of tennis play. There are eight lit tennis courts (four hard, asphalt, courts and four clay courts). Tennis lessons are given at the park, and you often see tournament play.
There are also six pickleball courts. Don't know what pickleball is? I didn't either. Evidently it is a combination of tennis, badminton, and ping pong. USA Pickleball says it is easy for beginners to learn. Since the court is there with a net, all you'd need are a couple of paddles and a ball (from pictures they look to be plastic and about the size of a tennis ball, but with holes. There are different balls for indoor and outdoor play.) The rules are in the attached link. Thank me when you're a champion player.
There is no cost for public use of tennis or pickleball courts.
Caldwell Park also has a dog park, that is a great place for your dogs to roam and play. There are usually separate areas for small dogs and large dogs. The small dog area is currently closed due to construction. While there used to be a cost to use the dog park, it is now free. There is a water fountain for dogs in each park, where you run water directly into a bowl. There are also several benches and a picnic table for owners as they accompany their dog (and you must accompany your dog).
Outside of the dog parks is a box used for donating dog food. Food is free to those who need it. There also is a Little Free Library where you can donate a book or pick one out for yourself or your child..
The park has a good sized shelter. The cost to reserve the shelter is $15/hour, though other rates may apply depending on the type of event being held. Reservations must be made in person at the Administrative Office located in the back of the Statesville Fitness and Activity Center (1875 Simonton Road). Call the Administrative Office at 704-878-3429 to inquire about rental availability.
There is a nice-sized playground for kids. This park also has restroom facilities located at the picnic shelter.
It may not be the airplane park anymore, but it's an oasis in the center of town. Caldwell Park is a total of five acres and located at 625 East Broad Street in Statesville.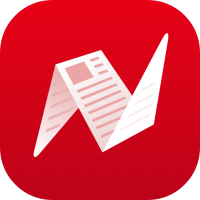 Have you downloaded the News Break app? You can do that here. It's an easy way to stay in touch with news in our community.
This is original content from NewsBreak's Creator Program. Join today to publish and share your own content.