For many non-profits, funds decrease in the summer months, when people are vacationing or not in their regular routine. For many years Fifth Street Ministries has taken care of that mid-year shortfall by holding a fundraiser they call "Christmas in July".
For many years the fundraiser happened at the Statesville Civic Center. The Civic Center was decorated for Christmas, and they served a sit-down lunch, and held a silent auction. COVID got in the way of plans last year. This year the fundraiser was able to go on with a few changes.
The Sunday meal was take-out, plates of grilled chicken, potato salad, broccoli slaw, a roll, and dessert. A great group of volunteers prepared and served plates, drive-up style, and some very special local residents picked up plates at $10 a plate. Some people even got special delivery by Statesville Mayor Costi Kutteh and his wife Teresa.
Fifth Street Ministries does more than just operate a homeless shelter for local and transient residents. They also offer training to get residents into transitional housing, teaching residents life skills such as budgeting, job skills, parenting, and getting them into Alcoholics Anonymous/Narcotics Anonymous programs and credit counseling. After gaining skills and dealing with the obstacles that stood in their way of maintaining a home of their own, they can move to transitional housing. The eventual goal is independence.
Other shelter related programs are the community kitchen, operated to serve three meals a day to residents and community members who need a meal. They also operate a nurse clinic and a clothes closet.
Fifth Street runs My Sister's House, for women leaving situations of domestic or sexual violence. They provide anything from advocacy, to a safe place to stay, to medical care and court support, Services are also offered to men in domestic or sexually violent situations.
The Heroes House is for former members of the military who find themselves homeless. Peer support and individual case management is offered to the veterans, as well as help for mental health or addiction problems.
The Path House is another service of the shelter. This serves people who live in tent cities or have situations for which shelter life is not an option. The house allows them a place to shower, wash clothes, check e-mail, or eat a meal.
The need for services is great and Fifth Street Ministries continues to evaluate needs and expand what they offer in the community. Their work reaches far and helps people come out of many different types of negative situations.
Recently they have been able to allow volunteers to serve at the shelter again, after they were stopped from serving during the COVID pandemic. There are a lot of ways you can help, besides supporting the Christmas in July event. See possible volunteer opportunities and other needs they have here
The silent auction for Christmas in July continues until Wednesday, July 21. Some incredible items were donated this year. Why don't you take a look and put in a bid?
"We make a living by what we get. We make a life by what we give." Winston Churchill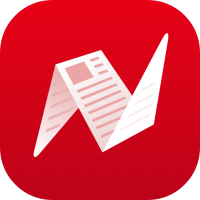 Have you downloaded the News Break app? You can do that here. It's an easy way to stay in touch with news in our community.
This is original content from NewsBreak's Creator Program. Join today to publish and share your own content.