I had never heard of Bigleaf Slopes Park, even though it is right next to Twin Oaks Golf Course and across from the county's solid waste facility, so I must have passed it many times. It is an Iredell County park and opened in April of 2016. It's certainly not obtrusive, so you need to look out for the sign.
July is National Parks and Recreation Month and I've been checking out some of the great parks in the Statesville area and I think this is one worth exploring, especially if you are a walker, runner, mountain biker, or simply a lover of nature.
I didn't get a chance to try out the trails this trip, but it is now definitely on my radar and I will be there soon.
The park has a main loop of trail that is 3.5 miles long, and an extra loop that adds an additional mile.The trails, at least at the top, are wide and well-maintained. The property itself is a very large 104 acres, though they caution people to stay on the trails. There are plans for two more miles of trails to be built.
Parking is somewhat limited. If you plan to go in a group, limit the number of vehicles you take.
At the entrance there is a small changing area, a port-a-pottie (the website says it is handicapped accessible), and also a bicycle repair station for mountain bikers or casual cyclists. Unusual, but so very handy.
Right beyond the entrance there is a picnic table and a bench. If you want to have a picnic, you don't have far to carry supplies, and if you just want to be out in nature you take a few steps relax on the bench as you watch birds and bees and butterflies.
Attention is certainly given to nature. The park itself was named for the Bigleaf Magnolia, a tree native to the southeastern United States. There are signs throughout the park identifying plants. My only wish is that they would post pictures of the plants, too, so people (like me) who don't have a lot of knowledge could feel more confident they were identifying it correctly. Possibly right underneath the description on the sign? Signs and pictures of poison oak and ivy early in the trail (and maybe throughout) would also be helpful, as so many people are unable to identify it.
Mountain bikers and other volunteers helped build this park. The Tarheel Trailblazers, a mountain bike organization, proposed building the trails over a three-year period. This is not the only park project the group has been involved in. In fact, the group spent 11,021 volunteer hours building and maintaining trails last year. They also have a listing on their website that advises on the condition of different Charlotte-area trails.
The park is located at 342 Twin Oaks Rd. in Statesville. I'll be exploring that trail soon. Hope you get a chance to enjoy it, too. See you there!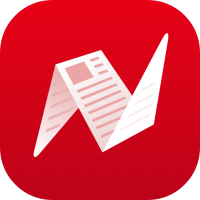 Have you downloaded the News Break app? You can do that here. It's an easy way to stay in touch with news in your community.
This is original content from NewsBreak's Creator Program. Join today to publish and share your own content.