July is National Parks and Recreation Month and we're checking out some of the great parks in the Statesville area.
Many of Statesville's walkers find their way to Mac Anderson Park, found at 433 North Race Street. This is a particular favorite because of the two miles of walking trails located on the 35-acre piece of property, not far from Mitchell College and downtown Statesville.
The walking path varies, at times straight and open, while other times curvy with a bit of incline. Sometimes it's a matter of which direction you head on the path as to the kind of walk you take.
The setting is beautiful and you can move through at a comfortable pace for you. No matter what kind of physical shape you are in, you'll be comfortable there. The walkers run the gamut from fitness buffs to folks getting off their couch for the first time in ages. The trail itself is an easy walk, though, and perfect for someone beginning a walking program.
If you want to kick your workout up a few notches, there are exercise stations around the park to mix up your workout. (No, you won't look silly. We'll be cheering you on.)
If you're just starting or resuming a walking program, you'll find benches around if you need a little rest. Remember that it's fine if you need to do that. Enjoy watching the squirrels and the others walking by. Sit and have a conversation with a friend.
But who is Mac Anderson? I never knew, so decided to do a bit of research.
The answer? There was no Mac Anderson.
In a 2009 column in the Statesville Record and Landmark, the late Gene Krider shared his memories of the Queen Anne Anderson house that used to be on Walnut Street. He discussed various members of the Anderson family and their contribution to the Statesville community.
Tom Anderson was a teacher, linguist and physical culturist, who lived from 1894-1977. He lived in the family home with his sister Grace (until they fought and he slept in the barn), but spent most of his time on the family farm on Race Street, which is now Mac Anderson Park.
Tom was the one who laid out and cut the paths still used in the park today.
During the Depression in the 1930s, Tom allowed the federal government to use the land for a Civilian Conservation Corps camp, where young men were given jobs clearing land and streams and building bridges.
After World War II Tom let the government build temporary housing on the farm known as Veterans Court.
Krider said you can see the remains of stone chimneys and concrete slabs from both projects as you walk around the park.
When Tom died, the City bought the property.
So why name it Mac Anderson? The Mac is a nod to Tom's mother's mother Ina MacCall.
As you walk around Mac Anderson Park next time, see if you can find glimpses of the land's history. It will add new dimension to your walk and maybe make time pass quickly!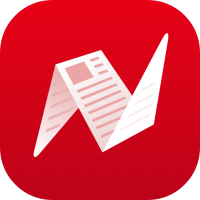 Have you downloaded the News Break app? You can do that here.
This is original content from NewsBreak's Creator Program. Join today to publish and share your own content.