If you drive down I-77, you may have noticed the brown sign for the Carolina Raptor Center indicating a tourist destination. I passed it for years and always meant to check it out, because I had no idea of what it was.
After a friend started volunteering there I learned about it, though it still took me several years to visit. I have now visited a couple of times and not only is it an enjoyable place to spend a little time, they do important work there.
The Carolina Raptor Center began 40 years ago, it's first patients a broad-winged hawk. Today the Jim Arthur Raptor Medical Center treats almost a thousand birds a year. They release almost 70% back into the wild. They are the largest raptor medical center in the United States, based on admitted patients.
Raptors are birds of prey, such as vultures, hawks, owls, and eagles. They often hunt and kill other animals for food.
You won't get to tour the medical center when you visit, but there is a nice 3/4 mile trail you can walk seeing both raptors and other birds that have been treated but for some reason are not yet able to be released to the wild (some will never be). It's a self-guided tour with plenty of information about the birds you view, though there is also online information about the birds you can review.
My recent visit had a couple of unmarked birds without information, but that is not the norm from past visits. Before you begin you are given a map to follow and though I was not following it closely it appeared to be up-to-date and gave us the names of several not marked on their cages.
if you are lucky you may get to see a show about the birds, or as we did, get to see one being returned to its cage. For us it was this beautiful screech owl, and we loved seeing its beauty up close.
There are a couple of webcams where you can view ospreys, with a new webcam planned to be available soon that will show owls getting flight training before being returned to the wild.
The Carolina Raptor Center is located at 6000 Sample Rd. Huntersville, NC 28078, and is open seven days a week for two sessions a day. The Morning Session:is from 10 am – 12:30 pm
and the Afternoon Session from 1:30 pm – 4 pm. Note that the Center is closed from 12:30 p.m. to 1:30 p.m. There is a gift shop on site.
Tickets can be purchased online here. Tickets are bought for a morning or afternoon session and are $12 for Adults, $10 for Seniors, Teachers, or Military Adults, $8 for Students ages four and older with Student ID, and free for children under three and members.
The trail is long enough to be enjoyable for adults (you can enjoy watching the birds for a long period of time and enjoy reading about them), but short enough to be doable for young children and those with short attention spans. The tree coverage means there is shade on much of the trail.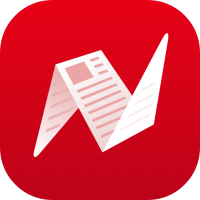 Have you downloaded the News Break app? You can do that here.
This is original content from NewsBreak's Creator Program. Join today to publish and share your own content.