Sometimes a good brunch place is hard to find, but Southern Pines has a delightful brunch restaurant in Betsy's Crepes.
The decor is cute with brick walls, pillows on benches, and funky eclectic touches that are charming and a but vintage. The mismatched china gets your attention, as do the coffee cups. Mine read "Mrs. Always Right". Other than not being "Mrs." they were almost correct. Maybe "Ms. Often Right"?
The menu is varied, with not only sweet and savory crepes, but traditional breakfasts and breakfast sandwiches, as well as paninis, salads, and other brunch fare.
I tried the Eiffel Crepe, at $10, a savory crepe filled with chicken, spinach, tomato, cheddar, and topped with walnuts and raspberry sauce. It was accompanied by a green salad with apple cider dressing, which could be substituted for another side. Every bite was delicious. The flavors melded well.
My companions ate the two egg breakfast ($6) and the ALL panini (Turkey,
bacon, tomato, Swiss with pesto Mayo) at $11. Both agreed they would order the same thing again, but said they were interested in trying other items on the menu, too.
The wait staff was exceptional. Waters arrived for the table at first contact. My coffee cup was never empty, nor were the beverages of my companions, which was no small feat with a full restaurant. Our particular server was very pleasant , answered questions easily, and made recommendations when asked.
I definitely recommend you give them a try. I'll certainly be back.
The restaurant is located at 127 SW Broad St, Southern Pines, NC 28387 and open from 7 a.m. until 4 p.m, Monday through Friday, 8 a.m. until 3 p.m. on Saturday, and 8 a.m. until 2 p.m.on Sundays. Delivery is available through Grubhub.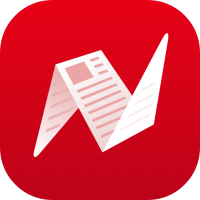 Have you downloaded the News Break app? You can do that here.
This is original content from NewsBreak's Creator Program. Join today to publish and share your own content.