It was a rainy weekend and we were looking for things to do indoors.
"How about a kitty cafe?", asked my friend.
I had never heard of a kitty cafe. Now I have not only heard of one, but visited it, and I am a convert.
We decided to go to the Crooked Tail Cat Cafe, 229 W. Fifth St., Winston-Salem 27101. (They have another location in Greensboro.) I had no idea what to expect.
There is indeed a plant-based cafe in the back, but what I would call the cat's playroom is in front. They call it the Kitty Lounge. There are all kinds of toys and receptacles and food and drink for the cats.
Adults and children over age five are welcome. The cost for an hour of play with the cats is $10.70 or you can pay $30 for a whole day of play (6 hours) on Wednesdays through Fridays only. Free wifi is available, so you can play as you work on those days.
It is recommended you reserve times and pay online, especially on weekends, as there is a limit to the number of people allowed in at any given time. Proceeds for admissions go to maintain the home for these cats until they are adopted.
Crooked Tail is actually a nonprofit cat rescue sanctuary. The Winston location works with Triad Independent Cat Rescue to showcase their adoptable cats. Triad Independent Cat Rescue also handles the application and adoption process for the cats.
If you want to adopt a rescue cat you can come and hang out and see if you find your next pet. If you're not in a circumstance to have your own cat, you can de-stress by playing with the room of them and still supporting them as they wait for adoption.
You aren't allow to pick up the cats, but can sit next to them and pet them. There are also numerous toys you can use to play with them, or just sit and watch them play together.
The staff is friendly and obviously delight in the animals, They can usually tell you their history. A screen also identifies each cat and tells you a bit about them, including how long they have been at the cafe.You can also get information on them on the Triad Independent Cat Rescue site.
Mocha came to the Crooked Tail in December, 2019. After an eye issue and the cafe closing for a few monthsMocha has been adopted. Next Sunday he will go home with his new family. They are getting a very sweet new member to their family. That will be 129 cats saved and placed for adoption by the Winston location.
The cat cafe only closed for a few months for COVID, when they were able to open up with more restrictions in place. Unvaccinated people are asked to wear masks. Most people who were there the day we visited were masked, including staff. Hand sanitizing is required before touching the cats.
The good news is that business did not slow down after re-opening after the lockdown. The staff said business has actually been better and people were excited about helping the cats again.
The Winston cafe opened in July of 2019. It's a great way to spend some time, and most certainly not just for a rainy day.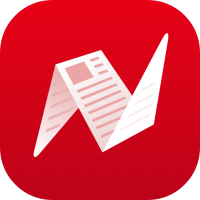 Have you downloaded the News Break app? You can do that here.
This is original content from NewsBreak's Creator Program. Join today to publish and share your own content.
#reopening