The Town of Love Valley. It's a quirky little place, found where some people would call "out in the middle of nowhere", but actually only about a 25-minute drive from Statesville, North Carolina. It's a little western town, where you'll see people on horseback and a slow life from most who live there.
You can't really talk about the history of Love Valley without mentioning Andy Barker. Andy and his wife Ellenora moved their family to the area. Andy was only 29-years old and left behind a successful construction business in Charlotte to begin his new way of life.
He's always wanted to live in a Western town, so he built one. Love Valley Presbyterian Church was built first, then the arena, and the rest of the town. Originally all was to be built around the arena, but Andy changed course and decided to build it overlooking the arena, as it remains today.
Andy's dad was the first mayor of the town, but he took over the job in 1965 and continued until his death in 2011. He was 87 at the time. But for those who ever met him, Andy Barker was the spirit of Love Valley and quite the ambassador.
My own first glimpse of the town came when I was 10-years old in 1970. A rock festival was held that was big news in these parts. The Allman Brothers headlined and about 100,000 people (some say more) hit the area. The word was out that the Hell's Angels and their rival motorcycle gang the Outlaws were going to cause trouble. It was big news here. Andy Barker headed things off and used his negotiation skills to make them disburse.
Andy Barker put on the festival because he did not allow his 22-year old daughter Tonda to attend Woodstock the year before. Instead she got her own version, much planned by her and her younger brother Jet.It had the same sort of flair and drew the same kind of crowds as Woodstock. Some never left. You'll find a hippy sensibility in Love Valley even today.
My parents wouldn't allow me to attend the rock concert, being 10 and all (they weren't the cool parents), but to my mother's over-protective frustration my dad took us all for a ride into the area so we could soak it in. Even driving around outside the town was exciting. Traffic traveled at a snail's pace. Fascinating people were everywhere. The roads weren't built for that many people, and added interlopers like us. My prized possession when it was all over, save the memories, was a bumper sticker, purchased from the car window. I wonder what happened to that thing?
Today the little cowboy town continues. Horseback riding is the primary activity. You can rent or bring your own. There are 2,000 acres of land and you can ride 24-hours a day, 7-days a week. There are three arenas, with events such as rodeos and cattle drives. There is a bar, and a few stores, but know that all operates at a leisurely pace. It's definitely not a place for the intense.
If you want to stay for a few days there are all kinds of camping options, cabins, and B&Bs, most of them rustic.
The hot air balloon factory, Balloon Works (now Firefly Balloons out of Statesville), began operations in the late 1970's in an old chicken house there, employing locals and some of the folks who came to the rock festival and stayed.
I still enjoy a walk through town or catching a show in the arena. It's a place that wears its history and if you're the casual sort, it should make you smile. Wear comfortable shoes and take a stroll. Or get on that horse and take a ride. Most say it should be seen from horseback. No cars are allowed in the town.
#hiddengems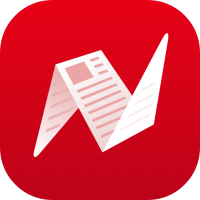 Have you downloaded the News Break app? It's a great way to find things happening in our community. You can download it here.